Here is a recap of some of the most important headlines from November 2020:
Blueleaf Energy, a Singapore-based renewable energy company, announced that it acquired a majority stake in an Indian clean energy solutions provider, Vibrate Energy Holdings, from ATN International.
The South Delhi Municipal Corporation and NTPC Limited signed a memorandum of understanding to install solar systems on over 200 SDMC buildings to save on power bills and generate revenue.
Okaya Power bagged a World Bank-funded contract from the state-run Energy Efficiency Services Limited (EESL) to deploy 1,020 electric vehicle charging stations across the country.
Adani Solar announced plans to expand its cell and module manufacturing facility with an additional capacity building of 2 GW. The new capacity will come online in 2021. The proposed capacity expansion of its facility is in expectation of the domestic demand of 10-12 GW in 2021.
Exide Industries Limited, an Indian battery manufacturer, invested ₹331.7 million (~$4.49 million) in its subsidiary Exide Leclanche Energy Private Limited by way of subscription of the subsidiary's equity shares.
Welectric, an electric two-wheeler lifecycle management company, raised an undisclosed amount in angel funding from several investors.
Investments in the Indian solar sector rose by 170% and stood at approximately $270 million (~₹19.9 billion) in the third quarter of 2020 (Q3 2020), compared to $100 million (~₹7.4 billion) in the previous quarter, according to Mercom's Q3 2020 India Solar Market Update.
Coal India Limited announced that it would invest ₹56.50 billion ($763 million) by March 2024 to develop 14 solar power projects to help power its mining operations, according to a report by Reuters.
Mercom spoke to stakeholders and industry experts to get their opinion on the government's ₹1.45 trillion (~$19.61 billion) production linked incentive (PLI) manufacturing program to take India closer to its 'Aatmanirbhar Bharat' dream.
Telecommunications giant Bharti Airtel said it signed an agreement to acquire equity shares in Avaada MHBuldhana Private Limited- a special purpose vehicle (SPV) for solar projects. The SPV was formed for owning and operating a captive solar power project in Maharashtra.
Bengaluru-based biopharmaceutical company Biocon Limited will acquire a 26% equity stake in Hinduja Renewables Two Private Limited. Biocon would shell out ₹59 million (~$799,085) to purchase the stake, and the process would conclude by December 15, 2020.
Prime Minister Narendra Modi e-inaugurated a 45 MW monocrystalline solar panel manufacturing unit at Pandit Deendayal Petroleum University in Gujarat.
Mercom India Research's Q3 2020 India Solar Market Update showed that India added 438 MW of solar in the third quarter of 2020 (Q3 2020), a 114% rise over last quarter's 205 MW.
Mercom interviewed Rohit Bajaj, Head and Senior Vice President-Business Development, Indian Energy Exchange Limited (IEX), to understand how the halt of REC trading has affected the market and how buyers have been managing without the green certificates over the last four months.
The NITI Aayog issued a draft request for a proposal to prospective bidders who can manufacture advanced chemistry cells in the country. Stakeholders were asked to provide their feedback by December 14, 2020.
The International Energy Agency's latest report said that India would be the largest contributor to the renewable upswing in 2021, and the country's annual additions are expected to double in 2021 compared to 2020. Many auctioned projects are expected to become operational in 2021, which will lead to growth next year.
Mercom's India Solar Market Leaderboard for 1H of 2020 showed that Sungrow, FIMER India (formerly ABB), and Sineng Electric were top solar inverter suppliers overall to the Indian solar market in the first half (1H) of the calendar year 2020. The report also showed that LONGi Solar, Jinko Solar, and Adani emerged as the top three solar modules suppliers in India in the 1H 2020.
Pune-based wind turbine manufacturer Suzlon Energy Limited reported a net profit of ₹6.75 billion (~$91.6 million), a turnaround from last year's net loss of ₹7.78 billion (~$104.4 million). The company attributed this to be a result of its debt restructuring process.
Tata Power announced its earnings for the quarter ended September 30, 2020, of the financial year 2020-2021, and posted a net profit of ₹3.71 billion (~$49.8 million), a 10% increase from ₹3.39 billion (~$45.5 million) in the same period last year.
Azure Power announced its operating revenue for the quarter ended September 30, 2020, stood at ₹3.5 billion (~$47.6 million), an increase of 23% compared to ₹2.8 billion (~$37.7 million) in Q2 2020.
Mercom also spoke to stakeholders in the industry to get their opinion on the proposed reduction in late payment surcharges (LPS) for payment delays to power generators. An executive from an independent power producer (IPP) company explained that the move to reduce late payment surcharges for distribution companies was more of a long-term solution.
Electric scooter manufacturer Ather Energy raised $35 million in its latest Series D funding round, led by Sachin Bansal's $23 million investment. Hero MotoCorp has invested $12 million as a part of the funding round.
The World Wide Fund (WWF), in its WWF Water Risk Filter report, said that 30 Indian cities face imminent water-related risks unless immediate actions are taken to mitigate and curb climate change.
Adani Green Energy Limited said its revenue from power supply stood at ₹5.3 billion (~$71.07 million) for Q2 2021, up 15% from the same period last year. Revenue for the first half of the financial year 2021 stood at ₹11.4 billion (~$152.8 million), an increase of 12% compared to 1H 2020.
The Central Electricity Authority (CEA), in its annual report for 2019-20, issued updates on the Green Energy Corridor program for the transmission and integration of renewable energy.
IEX announced that its real-time electricity market (RTM) witnessed a total trade volume of 814 million units of power in October 2020, up 16% from the previous month.
India generated nearly 13 billion units (BU) of electricity from solar-based sources between July and September 2020 (Q3 2020), according to data from the CEA. This represented a 17% decline from the previous quarter, which saw 15.7 BU of power generated. However, the generation was up 22% from the same period last year.
BSES Rajdhani Power Limited and BSES Yamuna Power Limited expanded the solar city program by launching 'Solarize Safdarjung' and 'Solarize Kakardooma' projects in Delhi.
DISCOMs owed over ₹106.7 billion (~$1.43 billion) to renewable energy generators (excluding disputed amounts) in overdue payments across 460 pending invoices, according to data from the Ministry of Power.
The CEA said that in case of open access consumers connected to a distribution system, smart meters can be used as interface meters provided they comply with the recommended regulations.
JA Solar's Steven Chen, general manager for MEA and South Asia, discussed the widening demand-supply gap for solar modules and more in a conversation with Mercom.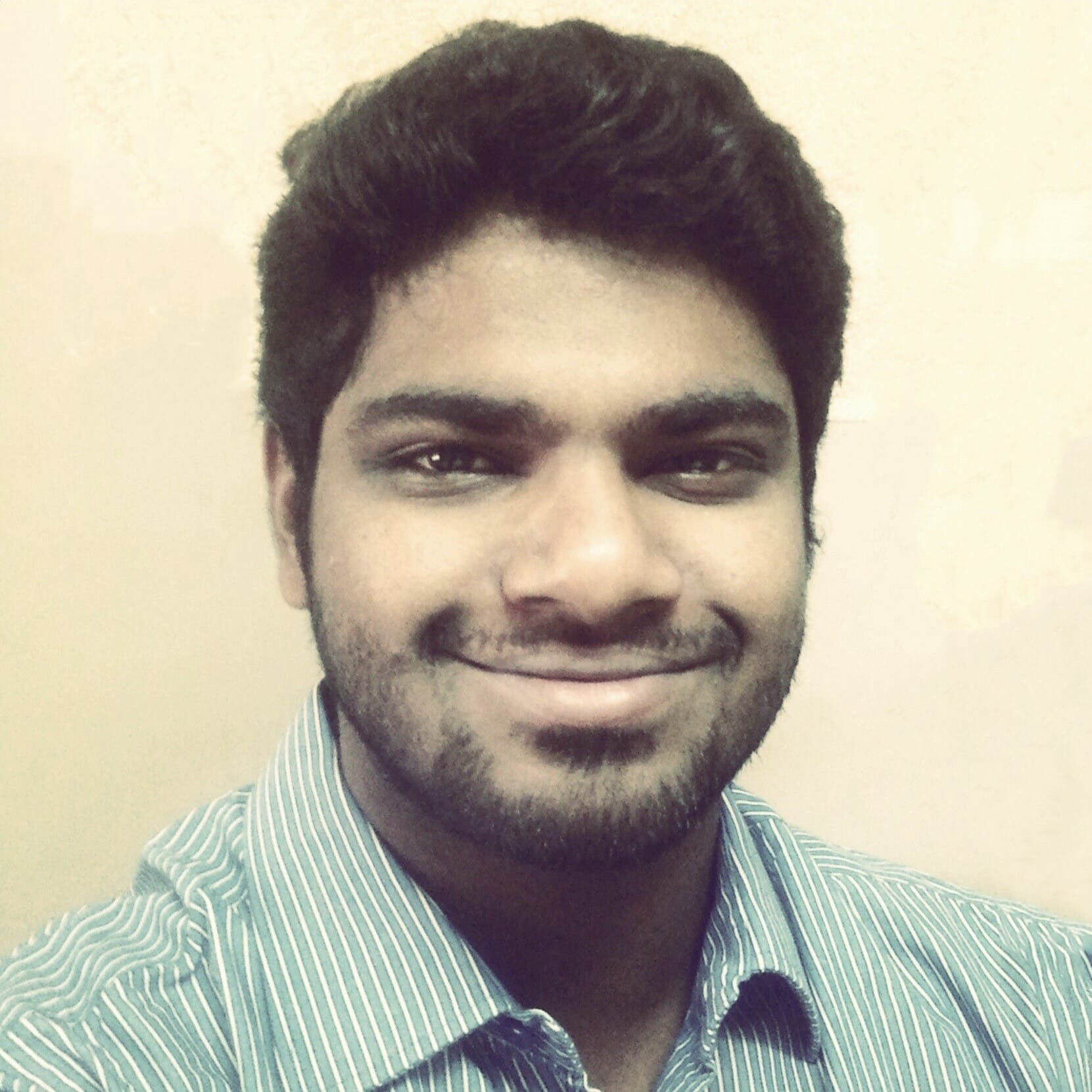 Nithin Thomas is a staff reporter at Mercom India. Previously with Reuters News, he has covered oil, metals and agricultural commodity markets across global markets. He has also covered refinery and pipeline explosions, oil and gas leaks, Atlantic region hurricane developments, and other natural disasters. Nithin holds a Masters Degree in Applied Economics from Christ University, Bangalore and a Bachelor's Degree in Commerce from Loyola College, Chennai. More articles from Nithin.