Bengaluru-based biopharmaceutical company Biocon Limited will acquire a 26% equity stake in Hinduja Renewables Two Private Limited (HRTPL). Biocon would shell out ₹59 million (~$799,085) to purchase the stake, and the process would conclude by December 15, 2020.
Biocon will acquire and maintain a 26% stake on a fully diluted basis in Hinduja Renewables throughout the term of the power purchase agreement (PPA) to enhance the renewable-based power consumption and to maintain its captive status.
An executive at Hinduja Renewables informed that Hinduja Renewables Two is a special purpose vehicle incorporated in September 2020, which is currently undertaking a 36 MW open access solar project in Raichur, Karnataka. The power will be supplied to Biocon and its subsidiaries and there are more details awaited on the transaction.
Open access solar is an attractive alternative for larger power consumers of over 1 MW who can choose their power suppliers, access quality power, reduce power costs, and go green.
Third-party sales and captive power generation primarily make up the open access market in India. Under the captive mode, a single entity sources the power. The same captive power sourced by a group of companies is known as a group captive project. Under the group captive arrangement, a developer sets up a power project for the collective use of multiple industrial or commercial consumers who have 26% equity in the project and must consume 51% of the power produced.
For industrial consumers, group captive solar projects make sense as most manufacturing units do not have sufficient roof space where they can generate green power to meet 10-15% of their energy consumption. The renewable purchase obligations (RPO) for these entities are also much higher and many have also signed up for the RE100 initiative.
Lately, several big companies have been acquiring stakes in solar developers. Quite recently, Bharti Airtel acquired 5.2% stakes in Avaada's special purpose vehicle formed for operating a captive solar power project in Maharashtra. Airtel forayed into solar through group captive model last year by entering into an agreement with AMPSolar Evolution Private Limited.
In May 2019, pharmaceutical giant Cipla Limited signed an agreement to acquire a 26% stake on a fully diluted basis in AMPSolar Power Systems Private Limited.
Mercom's report Open Access Solar Market in India – Key States throws light on the group captive model in greater detail.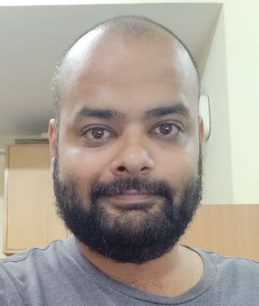 Rahul is a staff reporter at Mercom India. Before entering the world of renewables, Rahul was head of the Gujarat bureau for The Quint. He has also worked for DNA Ahmedabad and Ahmedabad Mirror. Hailing from a banking and finance background, Rahul has also worked for JP Morgan Chase and State Bank of India. More articles from Rahul Nair.