The World Wide Fund (WWF), in its latest WWF Water Risk Filter report, said that 30 Indian cities face imminent water-related risks unless immediate actions are taken to mitigate and curb climate change.
These cities are Jaipur, Indore, Thane, Vadodara, Srinagar, Rajkot, Kota, Nashik, Visakhapatnam, Bengaluru, Kolkata (Calcutta), Ahmadabad, Jabalpur, Mumbai (Bombay), Lucknow, Hubli-Dharwad, Nagpur, Chandigarh, Amritsar, Ludhiana, Jalandhar, Pune (Poona), Dhanbad, Bhopal, Gwalior, Surat, Delhi, Aligarh, Kozhikode (Calicut), and Kannur.
Globally, the report said that the population from areas of high-water risk could rise from 17% in 2020 to 51% by 2050.
Climate change may alter the distribution and quality of India's water resources. According to the report, some of the impacts include heavier rains, changed spatial and temporal distribution of rainfall, higher runoff generation, low groundwater recharge, melting of glaciers, changes in evaporative demands, and water use patterns in agricultural, domestic, and industrial sectors, etc. These impacts profoundly influence agricultural production and food security, ecology, biodiversity, river flows, floods, droughts, water security, human and animal health, and sea levels.
"Cities can avoid the worst-case scenario not only by supporting greater global efforts to mitigate greenhouse gas emissions but critically by also investing in Nature-based Solutions that build resilience to water risks at the river basin level. Enhancing the health of watersheds, river basins and wetlands strengthens cities' resilience and helps to ensure urban economies can withstand and bounce back from these scenarios," said Alexis Morgan, WWF Global Water Stewardship Lead.
Water use in energy generation has been an area of concern in India. A government official had commented to Mercom that a 1,000 MW coal-powered thermal project would require between 6,500 to 8,000 kiloliters of water per day, which comes down to almost 6.5-8 kl/MW/day. This is nearly eight times the water required for solar projects.
Since water usage is minimal in solar, the government needs to include water in the equation along with CO2 reductions when formulating solar goals and establishing tariffs
Mercom had earlier reported that India is suffering from the worst water crisis in its history, and millions of lives are at risk. According to the NITI Aayog, 600 million Indians face high to extreme water stress, and about 0.2 million people die every year due to inadequate access to safe water. And the crisis is only going to get worse. The article further added that by 2030, the country's water demand is projected to be twice the available supply, implying a severe water scarcity for hundreds of millions of people and an eventual ~6% loss in the country's GDP.
While the coal industry is massively eroding India's water resources, the solar industry finds innovative ways to save water. That said, solar projects do use some water primarily for cleaning panels. To address this, waterless and robotic module cleaning methods are slowly gaining traction.
Last year, the Ministry of New and Renewable Energy (MNRE) recommended efficient water utilization for cleaning utility-scale solar projects. The ministry said that project developers are currently using too much water to clean solar modules, and they should try and minimize wastage. MNRE also recommended the use of robotic cleaning technology.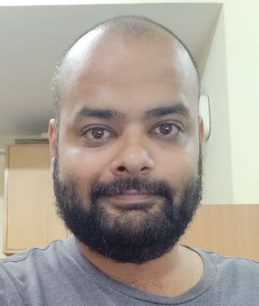 Rahul is a staff reporter at Mercom India. Before entering the world of renewables, Rahul was head of the Gujarat bureau for The Quint. He has also worked for DNA Ahmedabad and Ahmedabad Mirror. Hailing from a banking and finance background, Rahul has also worked for JP Morgan Chase and State Bank of India. More articles from Rahul Nair.