Electric scooter manufacturer Ather Energy raised $35 million in its latest Series D funding round, led by Sachin Bansal's $23 million investment. Hero MotoCorp has invested $12 million as a part of the funding round.
In 2014, Flipkart co-founder Sachin Bansal was one of the first angel investors who invested $500,000 in Ather. In the last six years, including the latest funding, Bansal has invested $53 million in the e-mobility startup.
In June 2020, Hero invested ₹840 million (~$11.25 million) in Ather Energy.
The funding is expected to lead Ather Energy's new line of products Ather 450X and Ather 450 Plus, to nine new markets – Pune, Ahmedabad, Mumbai, Delhi, Coimbatore, Kochi, Kozhikode, and Kolkata. The company is also focused on installing the Ather Grid in all the new cities. With 38 charging Points in Bengaluru and 14 charging Points in Chennai, Ather Grid is one of the largest fast-charging networks for electric vehicles in the country.
To meet the projected demand in the coming years, Ather Energy is moving to a new manufacturing facility in Hosur, Tamil Nadu, which would produce up to one million vehicles a year. In December 2019, Ather Energy had signed a memorandum of understanding with the government of Tamil Nadu to set up a 400,000 square feet two-wheeled electric vehicle and lithium-ion battery manufacturing facility at Hosur.
The latest round of investment is to help accelerate Ather Energy's expansion plans and speed up the deliveries of the Ather 450X.
Sachin Bansal said, "Ather Energy has set a new benchmark for intelligent electric bikes in the Indian automobile industry. Their new product line and expansion plans will make EVs a part of the Indian landscape. Having been a part of the team since 2014, it's great to see their vision taking shape."
In the last six months, Ather Energy has added multiple new financing plans, including- assured buyback option for its scooters, new lease and loan programs, and a two-wheeler exchange plan. Ather Energy will begin deliveries of their smart electric scooters across India this Diwali.
Ather Energy has also unveiled their collector's edition vehicle Series 1, the only two-wheeler with transparent panels in India, in September. The Series 1 vehicle has been designed for early owners of the vehicle, with only a limited group eligible to purchase it.
Image Credit: Unsplash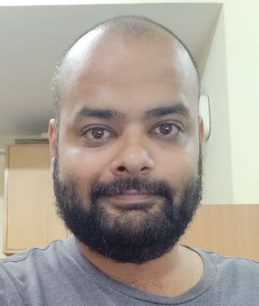 Rahul is a staff reporter at Mercom India. Before entering the world of renewables, Rahul was head of the Gujarat bureau for The Quint. He has also worked for DNA Ahmedabad and Ahmedabad Mirror. Hailing from a banking and finance background, Rahul has also worked for JP Morgan Chase and State Bank of India. More articles from Rahul Nair.