Here is a recap of some of the most important headlines from March 2022:
The Ministry of Power informed that it would be writing to the Department of Revenue recommending a uniform slab of 5% goods and services tax (GST) on all renewable energy components nationwide. The Ministry also requested renewable energy associations and developers to provide the harmonized system code and the present GST rate against the proposed components and raw materials.
The Directorate General of Trade Remedies (DGTR) recommended imposing anti-dumping duty on the imports of fluoro backsheet originating in or exported from China for five years starting March 29, 2022. DGTR, in its investigation, found that the fluoro backsheet has been exported to India at a price below the normal value, resulting in dumping, and noted that the dumping margin is substantial. China had dumped 331 metric tons of fluoro backsheet annually during the investigation period.
The Ministry of New and Renewable Energy (MNRE) amended the 'Approved List of Models and Manufacturers (ALMM) of Solar Modules (requirements for Compulsory Registration) Order, 2019, postponing the date of compliance for open access and net metering projects. Open access and net metering (rooftop solar) projects will be required to source modules from the vendors listed in the ALMM starting October 1, 2022.
MNRE reduced the performance security deposits to 3% of the contract value for all renewable tenders issued until March 31, 2023. The Ministry clarified that the performance bank guarantee (PBG) for tenders issued between December 16, 2021, and the date of the notification should also be maintained at 3%.
India added 1.2 GW of new solar open access capacity in 2021, marking a growth of 222% year-over-year (YoY), making it the second-best year for open access in the country, according to Mercom India Research's newly released  Mercom India Solar Open Access Market Report Q4 & Annual 2021. As of December 2021, the cumulative installed solar capacity in the open access market crossed 5 GW.
In 2021, India added 1.7 GW of rooftop solar, the highest-ever recorded in a calendar year. Installations were up 138% compared to 2020, according to Mercom India Rooftop Solar Market Report Q4 and Annual 2021. In 2021, the residential and commercial segments accounted for 35% and 33% of installed rooftop solar capacity. The industrial segment accounted for 26% of the total installations, and the government segment accounted for 6%.
The average cost of large-scale solar projects in the fourth quarter of 2021 (Q4 2021) was approximately ₹43 million (~$566,008)/MW, according to Mercom's recently released 2021 Q4 and Annual India Solar Market Update. The average cost increased by 21.6% compared to the same period last year when it was ₹35.3 million (~$488,255)/MW and a 1% rise from the previous quarter when the cost was about ₹4.24 million (~$559,828)/MW.
The foreign direct investment (FDI) in India's renewable energy (non-conventional) sector stood at $1.18 billion (~₹89.68 billion) for the first nine months (9M) of the financial year (FY) 2021-22. The growing renewable sector has been witnessing a steady inflow of FDI in the past few years, increasing from $1.2 billion (~₹92.05 billion) in FY 2017-18 to $1.44 billion (~₹110.53 billion) in FY 2018-19 and $1.4 billion (~₹97.73 billion) in FY 2019-20.
Reliance New Energy Limited (RNEL) substantially acquired all assets of Lithium Werks BV, a provider of cobalt-free Lithium Iron Phosphate (LFP) batteries, for $61 million, including funding for future growth. Lithium Werks has nearly 200 MWh annual production capacity, including coating, cell, and custom module manufacturing capability. The acquisition will strengthen Reliance's materials supply chain for large-scale manufacturing and growing electric vehicle (EV) and energy storage markets.
Reliance New Energy Solar, Ola Electric Mobility, Hyundai Global Motors, and Rajesh Exports have been approved by the Ministry of Heavy Industries for receiving incentives under the production-linked incentive (PLI) program for advanced chemistry cells (ACC) for energy storage, according to Mercom sources. Ola and Hyundai will receive incentives for setting up ACC capacities of 20 GWh each, while Reliance New Solar and Rajesh Exports have been awarded incentives for 5 GW capacity each. The total capacity under the program is set at 50 GWh with an outlay of over ₹181 billion (~$2.47 billion).
The Indian Energy Exchange traded 453 million units (MU) of renewable energy in February 2022, a 61% month-over-month (MoM) increase compared to 280 MU traded in the previous month. The Exchange traded 8.76 billion units (BU) of energy during the month, a 29% year-over-year (YoY) growth. Energy consumption increased 2.2% YoY to 105.5 BU in the month.
Distribution companies owed renewable generators ₹205.17 billion (~$2.68 billion) in overdue payments (excluding disputed amounts) at the end of February 2022, according to the data released by the Ministry of Power. The figure reported for February was 45% higher than ₹141.42 billion (~$1.89 billion) registered for January 2022.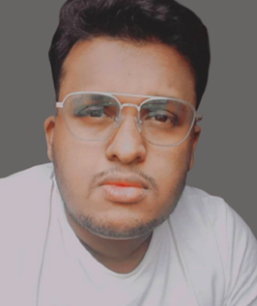 Arjun Joshi is a staff reporter at Mercom India. Before joining Mercom, he worked as a technical writer for enterprise resource software companies based in India and abroad. He holds a bachelor's degree in Journalism, Psychology, and Optional English from Garden City University, Bangalore. More articles from Arjun Joshi.