June was an eventful month as the global economy slowly tried to get back on its feet amidst the ongoing coronavirus pandemic. The Indian renewable industry saw quite a few announcements in these unprecedented times.
Here is a recap of the month's most important headlines:
Mercom interviewed Col. Pushkar Prasad, President at ReNew Power, a leading independent power producer, to find out how the company has been coping with the crisis and about its planned course of action going forward. Find the edited excerpts from the interview here.
The Power Exchange India Limited (PXIL) and Indian Energy Exchange (IEX) started their real-time market (RTM) trading platforms for electricity transactions on June 1, 2020. The real-time market is a platform widely used across the world. The RTM is designed as a half-hourly market, comprising 48 auction sessions of 15-minute duration each.
The Union Minister of Power, R.K. Singh, sought for the Finance Commission's support to revamp the Indian power sector at the state level and has asked for ₹3 trillion (~$40.05 billion) over the next five years to help achieve this goal.
NHPC Limited (Formerly National Hydroelectric Power Corporation) announced that its board of directors had approved a proposal to diversify the company's business to include solar power projects.
According to a report published by the Lawrence Berkeley National Laboratory (LBNL), a large number of energy storage projects are being built worldwide, and there is a significant interest among policymakers in India as well. The report states that the sharp decline in the prices of lithium-ion (Li-ion) batteries is going to transform how electricity from renewable sources is integrated into the grid.
The average large-scale solar system cost was approximately ₹35 million (~$0.46 million) in Q1 2020, 12% lower compared to ₹40 million (~$0.53 million) during Q1 of 2019, according to Mercom's recently released Q1 2020 India Solar Market Update. Costs were down by 3% compared to Q4 2019.
There was a considerable increase in the trading of both solar and non-solar renewable energy certificates in May 2020 compared to the last month. This increase came as a respite even as the ongoing COVID-19 crisis and the subsequent lockdown across the country have thwarted business activities.
Over 16 GW of solar projects were auctioned in 2019, and the lowest discovered tariff in these auctions was ₹2.48 (~$0.0329)/kWh a 1.6% increase compared to the lowest tariff in 2018 of ₹2.44 (~$0.0324)/kWh. Since the imposition of safeguard duty in July 2018, the lowest tariffs have trended upward.
Mercom also interacted with Mayank Mishra, Huawei India's Regional Sales Director, smart PV, to talk about the company's approach in these unprecedented times. Read the edited excerpts from the interview here.
The Ministry of New and Renewable Energy issued a notification stating that some new fake websites have come up posing as the registration portal for the Pradhan Mantri Kisan Urja Suraksha evam Utthaan Mahabhiyan (PM-KUSUM) program.
The MNRE also announced the formation of a Foreign Direct Investment (FDI) cell to process the FDI proposals. According to the FDI policy, a non-resident entity can invest in India, subject to the FDI policy except in those sectors or activities which are prohibited like defense, space, atomic energy.
ReNew Power announced that it had signed an agreement to acquire Climate Connect (also known as Regent Climate Connect Knowledge Solutions Private Limited).
Mercom India hosted a webinar on key trends shaping the Indian solar market based on its recently released India Solar Market Update report for the first quarter of 2020. The session focused on the current situation of the industry, especially in the light of the ongoing pandemic and the unprecedented challenges faced by the stakeholders.
The U.S. International Development Finance Corporation (DFC) approved $1 billion (₹75 billion) to help enhance sustainable development processes in Africa, Latin America, the Indo-Pacific, and other emerging markets, including India.
Researchers at the Washington State University (WSU) and Pacific Northwest National Laboratory (PNNL) announced that they had created a sodium-ion battery that can be made with widely and cheaply available materials.
The Emami Group, a Kolkata-based conglomerate, sold its solar power business to Canadian Investment Company, Brookfield Asset Management, through a 100% stake sale.
The Power Grid Corporation of India Limited (PGCIL) announced that it had approved ₹10.75 billion (~$142.5 million) as a one-time consolidated rebate to distribution companies (DISCOMs) and power departments of states and union territories.
Adani Green secured a bid to develop solar projects of 8 GW along with setting up a solar cell and module manufacturing capacity of 2 GW. This win, the largest in the world in a single bid, will entail a total investment of approximately $6 billion (₹452 billion).
The Global Wind Energy Council (GWEC) said that installations of wind power projects in India have decelerated, with only 2.3 GW installed in 2019.
NTPC Limited agreed to defer the capacity charges and provide rebates to distribution companies (DISCOMs) to the tune of ₹34.27 billion (~$455 million) during the nationwide lockdown.
The Solar Energy Corporation of India Limited (SECI) announced it disbursed a total of $17.3 million (~₹1.3 billion) to solar and wind developers in May 2020.
U.K.-based Faradion Ltd, a manufacturer of sodium-ion batteries, announced a partnership with Infraprime Logistics Technologies to provide batteries for commercial vehicles in the Indian electric vehicle market.
Tata AutoComp Systems announced that it had signed a Memorandum of Understanding (MoU) with U.S.-based electric vehicle charging infrastructure company Tellus Power Green to set up charging stations in India.
R.K. Singh said that the government is likely to consider extending the interstate transmission system (ISTS) charges for renewable projects by at least six months.
The International Electrotechnical Commission (IEC) issued a new standard – the IEC 62938:2020 – to test the resistance of solar photovoltaic modules to large amounts of snow piling up on their surfaces.
Azure Power announced its consolidated results for the fourth quarter (Q4) of the financial year (FY) 2020. The company stated that its revenues stood at ₹3.67 billion (~$48.75 million), an increase of 29% compared to the same period last year.
The PowerGrid Corporation of India Limited (PGCIL) announced its plans to separate its power transmission business to form a 100% subsidiary that will carry out transmission-related functions, as per the Ministry of Power's directions.
The MNRE issued an order for setting up a Project Development Cell (PDC) within the Ministry as per the central government's specifications. It also announced that its waste-to-energy program would be extended beyond March 31, 2020. It said that the program would continue without any changes to its scope, nature, or coverage. No new posts will be created until March 31, 2021. Separately, the Ministry issued guidelines for installing innovative standalone solar pumps to promote technological innovation in the sector.
Sri Lanka announced that it had received a $100 million (~₹7.56 billion) loan from the Government of India for installing solar rooftop systems on government buildings.
Mercom also interacted with Maxson Lewis, the managing director of Magenta Power, to talk about what's going on in the EV industry during these testing times and where does the Indian market currently stand.
SunEdison Infrastructure Limited, a Chennai-based renewable energy company, entered into a framework agreement to restructure and transfer under-construction commercial and industrial (C&I) and other businesses of the company to SunEdison Energy Solutions Private Limited, a newly formed joint venture.
Sterling and Wilson Solar Limited, a solar engineering, procurement, and construction (EPC) company, reported lower revenue, profit, and earnings before income, tax, depreciation, and amortization (EBITDA) for the year and quarter ended March 31, 2020.
Yulu, a Bangalore-based micro-mobility service provider, announced that Rocketship.VC has invested ₹300 million (~$3.95 million) in the company. The company provides a smart rental platform for bicycles and electric bikes facilitated through a mobile app.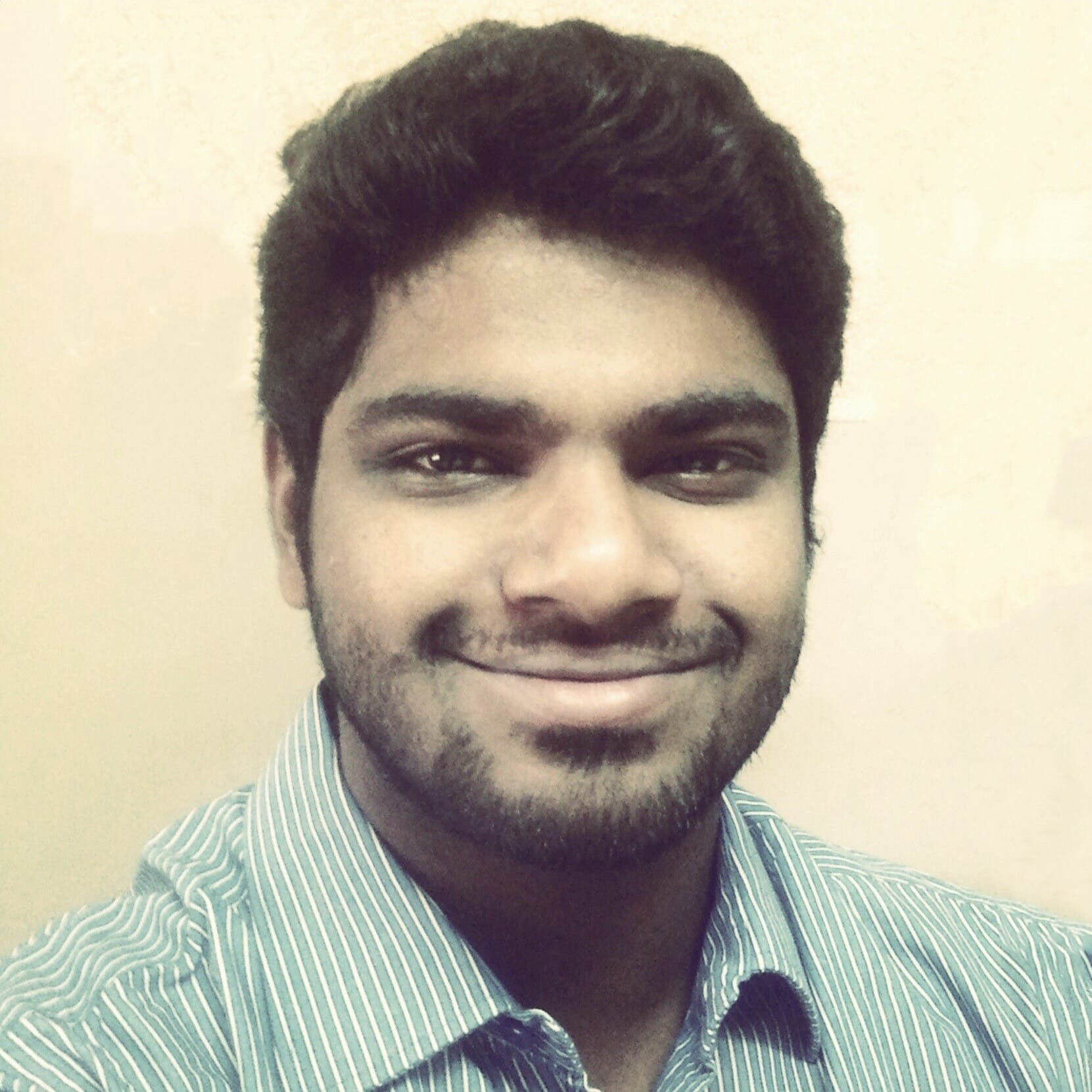 Nithin Thomas is a staff reporter at Mercom India. Previously with Reuters News, he has covered oil, metals and agricultural commodity markets across global markets. He has also covered refinery and pipeline explosions, oil and gas leaks, Atlantic region hurricane developments, and other natural disasters. Nithin holds a Masters Degree in Applied Economics from Christ University, Bangalore and a Bachelor's Degree in Commerce from Loyola College, Chennai. More articles from Nithin.