ReNew Power has announced that it has signed an agreement to acquire Climate Connect (also known as Regent Climate Connect Knowledge Solutions Private Limited).
Climate Connect is a technology company that deals in digital analytics, software development, artificial intelligence (AI), and machine learning, specializing in the power market domain.
The acquisition gives ReNew Power access to energy management services. The acquisition is expected to add to the digital portfolio of ReNew Power, and it will allow it to offer a suite of digital offerings to its customers across the energy value chain.
The company is planning to operate Climate Connect as an independent company that will continue to focus on the digital aspects of the business and develop digital products and software development processes.
Commenting on the acquisition, Sumant Sinha, CMD of ReNew Power, said, "I am thrilled to welcome Climate Connect into our fold to make India's power markets more efficient through next-generation artificial intelligence, and machine learning-enabled technologies. The first wave of growth in the renewable energy industry came through the addition of physical assets on the ground; the next wave will come through the development of digital products that help optimize power-flow from generators to distribution companies to customers."
ReNew Power's portfolio says the company has 5.4 GW of solar and wind assets, while another 3.2 GW capacity is under various stages of development across the country.
Notably, ReNew Power, NLC India, and Azure Power emerged as the top utility-scale solar project developers in India in terms of installed capacity in the calendar year 2019. Together, these three developers accounted for nearly 35% of total large-scale installations in 2019.
In July last year, ReNew Power had announced raising $300 million through a rights issue. A rights issue is when a company issues its existing shareholders a right to buy additional shares in the company.
Previously, it was reported that Suzlon Energy Limited had announced that it would sell two of its solar subsidiaries to Ostro Energy, a wholly-owned subsidiary of ReNew Power. The two subsidiaries were Shreyas Solarfarms Limited and Aalok Solarfarms Limited.
Image Credit: Greenskies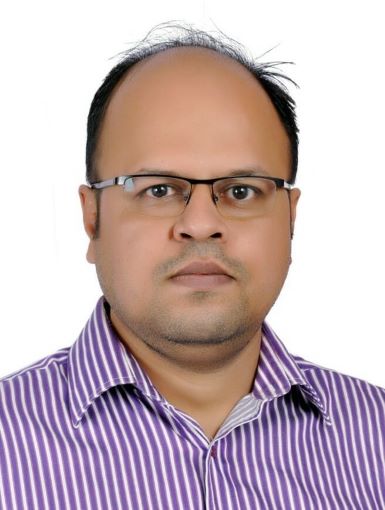 Rakesh Ranjan is a staff reporter at Mercom India. Prior to joining Mercom, he worked in many roles as a business correspondent, assistant editor, senior content writer, and sub-editor with bcfocus.com, CIOReview/Silicon India, Verbinden Communication, and Bangalore Bias. Rakesh holds a Bachelor's degree in English from Indira Gandhi National Open University (IGNOU). More articles from Rakesh Ranjan.