Here is a recap of some of the most important headlines from October 2021:
Reliance New Energy Solar, a 100% subsidiary of Reliance Industries, has acquired REC Solar Holdings from China National Bluestar Group for $771 million. REC is a Norway-headquartered solar cell, modules, and polysilicon manufacturing company and has an operational headquarter in Singapore. REC has over 600 utility and design patents. Of this, 446 are granted, and the balance is under evaluation.
According to Mercom's India Solar Project Tracker, Rajasthan is now the top state in solar installations overtaking Karnataka at the end of the third quarter of the calendar year (CY) 2021. At the end of September, the total solar installations in Rajasthan stood at 8.2 GW, out of which utility-scale projects accounted for 7.65 GW and rooftop installations accounted for 543 MW.
Azure Power and Adani Green Energy Fifteen were declared winners in the Maharashtra State Electricity Distribution Company's (MSEDCL) auction to procure 300 MW of power from grid-connected interstate and intrastate wind projects. Azure Power won a capacity of 180 MW by quoting ₹3.43 (~$0.045)/kWh, and Adani Green Energy won 120 MW with a tariff of ₹3.44 (~$0.046)/kWh.
Karnataka has topped the State Energy Efficiency Index 2020, scoring 70 points out of 100 on the back of several initiatives to improve energy efficiency in the state. The Ministry of Power's Energy Efficiency Index ranks states on their performance across 68 indicators covering buildings, industry, municipalities, transport, agriculture, distribution companies (DISCOMs), and cross-sector initiatives. Karnataka took several initiatives to upscale energy efficiency.
Bangalore-based electric vehicle (EV) manufacturer Ola Electric has raised over $200 million, at a valuation of $3 billion, from Falcon Edge, Softbank, and other investors. The fresh funding will help the company accelerate the development of other vehicle platforms, including electric motorbikes, mass-market scooters, and electric cars.
Government agencies announced tenders for 5.8 GW of solar projects in the third quarter (Q3) of the calendar year (CY) 2021, a 31% decline compared to 8.5 GW in the previous quarter, according to Mercom India Research. However, the figure was up around 16% compared to 5.04 GW of tenders announced in the same period last year.
The Indian Energy Exchange (IEX) traded 1.68 billion units (BU) of renewable energy in the third quarter (Q3) of the calendar year (CY) 2021. The exchange traded 8.99 BU of energy during September, with a 59% YoY growth, across all market segments. In Q3, the market traded a volume of 25.86 BU, a 57% growth across market segments compared to the same quarter last year.
Federal Bank Limited will discontinue financing of any new-coal related projects, including coal-fired power projects. The announcement comes on the heels of the equity infusion from the International Finance Corporation (IFC) in July 2021. In July 2021, IFC, the financial arm of the World Bank, acquired a 4.99% stake in Federal Bank for $126 million. The bank signed up to the IFC's new Green Equity Approach that supports clients to reduce coal exposure to zero, or near zero, by 2030.
Reliance New Energy Solar Limited (RNESL), the green energy arm of Reliance Industries, has signed an agreement with Shapoorji Pallonji and Company Private Limited (SPCPL) to acquire a 40% stake in Sterling and Wilson Solar through a combination of primary investment, a secondary purchase, and an open offer. The acquisition will help Reliance access talent, engineering, project management, execution skills, and digital technology.
The Indian Renewable Energy Development Agency (IREDA) has disbursed a loan of ~₹11 billion (~$146.43 million) to Vector Green Energy, a Mumbai-based independent power producer focused on solar and wind energy. IREDA said that it is the highest-ever disbursement to a single company in a day. It is also the highest single-day transaction for Vector Green Energy. Vector Green Energy is the Indian green energy platform of Global Infrastructure Partners.
Electric ride-hailing platform BluSmart has raised $25 million in Series A funding from multiple investors. bp ventures, a venture capital arm of energy major bp, led the financing round and invested $13 million. BluSmart will use the funding to expand its electric vehicles (EV) fleet and charging stations from Delhi to five additional cities in the coming two years.
Oorja Development Solutions, a Delhi-based off-grid solar services provider, said it had secured $1 million in seed funding from Schneider Electric Energy Access Asia (SEEAA). The company will utilize the funding for agri-energy infrastructure projects and expand its operations and team in northern India.
TPG Rise Climate, the climate investing strategy of TPG's global impact investing platform, and Abu Dhabi Developmental Holding Company (ADQ) have entered into a binding agreement to invest ₹75 billion (~$995.19 million) in a subsidiary to be created by Tata Motors for electric vehicles (EV). The stake will translate to an equity valuation of up to $9.1 billion. The first round of capital infusion is expected to be completed by March 22, 2022. The entire funds will be infused by the end of 2022.
Reliance New Energy Solar, the green energy arm of Reliance Industries, will invest €25 million (~$29 million) in a Germany-based solar wafer manufacturer, NexWafe GmbH. Reliance New Energy Solar will be the strategic lead investor for NexWafe's €39 million (~$45 million) Series C financing round. InnoEnergy, Lynwood, Saudi Aramco Energy Ventures, and other incumbent and new investors participated in the funding round. InnoEnergy is expected to convert its current debt of €4 million (~$4.7 million) in NexWafe into equity at the same share prices as the Series C round shares.
India installed 384 MW of wind capacity in the third quarter (Q3) of 2021, a 30% year-over-year (YoY) increase compared to 295 MW installed in the same period last year. The quarter-over-quarter (QoQ) installations also grew over 60% compared to 239 MW installed in the previous quarter. India's cumulative wind installations at the end of Q3 2021 stood at 39.87 GW.
The Solar Energy Corporation of India (SECI) paid ₹6.52 billion ($86.7 million) to solar and wind developers for the power purchased in August 2021. The disbursed amount accounted for 97% of the total amount paid by the agency in August 2021. ReNew Wind Energy, ReNew Power, Adani Wind Energy, Green Infra Wind Energy, Clean Solar, and Orange Sironj Wind Power were among the primary beneficiaries of the payments in August 2021.
REC Limited, a public infrastructure finance company in India's power sector, has raised a $75 million five-year secured overnight financing rate (SOFR) linked syndicated term loan. Sumitomo Mitsui Banking Corporation (SMBC), Singapore Branch, is appointed as the sole mandated lead arranger and bookrunner. According to REC, this is the first SOFR linked term loan for any non-banking financial company in India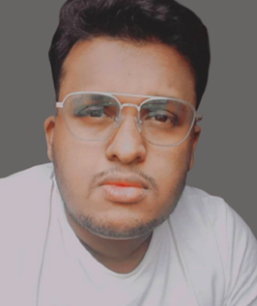 Arjun Joshi is a staff reporter at Mercom India. Before joining Mercom, he worked as a technical writer for enterprise resource software companies based in India and abroad. He holds a bachelor's degree in Journalism, Psychology, and Optional English from Garden City University, Bangalore. More articles from Arjun Joshi.