In a rough year for businesses, 2020 saw some high points for the Indian electric vehicle (EV) segment in terms of funding.
EV companies are betting that the consumer mindset has evolved during the lockdown, which could result in a demand surge for EVs once the pandemic dissipates.
Mercom has collated a list of the top five EV funding deals in 2020 with infographics, which will shape India's e-mobility landscape in the coming year.
Euler Motors Raised ₹200 Million from Inventus Capital India
New Delhi-based EV manufacturer, Euler Motors, announced in May 2020 that it raised ₹200 million (~$2.66 million) as part of its ongoing 'Series A' funding led by Bengaluru-based venture capital firm, Inventus Capital India.
Singapore-based Jetty Ventures India Investments, Udaan's co-founder Sujeet Kumar, and Blume Ventures, also participated in the funding round.
According to Euler, it had raised over ₹350 million (~$4.66 million) with the earlier funds it received through its pre-series A round where it raised ₹150 million (~$1.99 million) from Blume Ventures, U.S.-based Emergent Ventures, and Andrew Lee.
Yulu Received ₹300 Million from US-Based Rocketship
Bengaluru-based micro-mobility service provider, Yulu, announced in June 2020 that Rocketship.VC invested ₹300 million (~$3.95 million) in the company. The company provides a smart rental platform for bicycles and electric bikes facilitated through a mobile app.
The company's spokesperson had told Mercom that Yulu had raised more than $20 million (~₹1.5 billion) in funding from key investors like Bajaj Auto Ltd, Blume Ventures, 3one4 Capital, Wavemaker, and now US-based Rocketship.
Ultraviolette Automotive Secured ₹300 Million from TVS Motors
Bengaluru-based EV startup Ultraviolette Automotive secured ₹300 million (~$4.08 million) from TVS Motor Company in a 'Series B' funding round.
TVS Motor Company's stake in Ultraviolette Automotive now stands at 29.48% with this investment.
The electric vehicle startup presented the pre-production version of its first electric motorcycle – the F77 – back in November 2019. The company is expected to launch the electric motorcycle commercially in several phases in 2021.
BluSmart Raised ₹510 Million
The electric ride-hailing platform, BluSmart, announced in September 2020 that it had secured ₹510 million (~$6.89 million) in its pre-series A funding round from multiple investors.
Inflection Point Ventures, Survam Partners, Venture Catalysts, Mumbai Angels, Chhattisgarh Investments Limited, JITO Angels, Lets Venture Fund, and Kaplavriksh Fund participated in the pre-series A funding round.
Ather Energy Received Multiple Rounds of Funding
Bengaluru-based electric scooter company, Ather Energy was the biggest funding recipient among Indian EV companies in 2020, with two huge deals raking in a total of ₹3.423 billion (~$46.56 million).
In July 2020, motorcycles and scooters manufacturer Hero MotoCorp invested ₹840 million (~$11.25 million) in Ather Energy. With this investment, Hero MotoCorp's share in Ather Energy had increased to 34.58%.
Later in November 2020, Ather Energy raised $35 million in its latest 'Series D' funding round, led by Sachin Bansal's $23 million investment. Hero MotoCorp has invested $12 million as a part of the funding round.
The investments are expected to fund Ather Energy's new line of products. The company is also focused on installing the Ather Grid in all the new cities. With 38 charging points in Bengaluru and 14 charging points in Chennai.
Mercom also looked back at 2020 and picked out the most significant developments that shaped India's EV landscape in 2020 to give us a sense of things to come.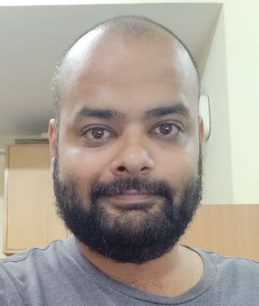 Rahul is a staff reporter at Mercom India. Before entering the world of renewables, Rahul was head of the Gujarat bureau for The Quint. He has also worked for DNA Ahmedabad and Ahmedabad Mirror. Hailing from a banking and finance background, Rahul has also worked for JP Morgan Chase and State Bank of India. More articles from Rahul Nair.