The Indian automobile industry is one of the largest in the world, and it is currently undergoing a transformation with sales of electric vehicles rising year after year. However, like all other segments of the economy, the EV segment has also been affected by COVID. Still, there is optimism, and the industry sees a bright future for itself post-pandemic.
The governments – at the state and the center – are keen on implementing policies that encourage a lateral shift from fossil-fuel to renewable energy-based mobility.
Mercom looks back at 2020 and picks out the most significant developments that shaped India's EV landscape in 2020 and give us a sense of things to come.
Indian EV Startups Continued to Attract Investments Despite COVID-19
Even in an economy affected by COVID, several Indian EV startups have managed to raise funding, which speaks to the potential that investors see in this segment.
There are two key customer segments in the EV market today – one that is looking at EVs purely from a TCO (Total Cost of Ownership) perspective, and the other that see EVs as the future of automobiles and as technologically superior.
In India, the EV market has been primarily driven by the two and three-wheeler segments. That said, several automobile makers have also started introducing premium electric cars in the country in the last couple of years. India is at a unique position in the global EV landscape, offering enormous opportunities for stakeholders who are mindful of price-sensitive consumers.
After the lockdown, the consumers are likely to be more inclined towards using personal vehicles for the commute as the new normal now includes optimum hygiene and social distancing. This could be an opportunity to be leveraged by the EV segment. And for that, the stakeholders and the government should unite to form a solid roadmap for growth.
Domestic Manufacturing Push for EV Components
May 2020, the Ministry of Heavy Industries and Public Enterprises (MHIPE) issued a notification to all the testing agencies under Faster Adoption and Manufacturing of Electric Vehicles in India (FAME II). The notification covers the eligibility under the revised Phased Manufacturing Program (PMP) for xEV (generic name for electromotive vehicles such as hybrid electric vehicles, plug-in hybrid electric vehicles, and fuel-cell electric vehicles) parts.
PMP will be valid for five years until 2024 and promotes domestic production across the EV value chain. The notification specifies that all other parts and components other than the ones mentioned here should be domestically manufactured and assembled.
The Ministry of Heavy Industries and Public Enterprises extended the effective date for xEV parts' indigenization to April 1, 2021.
Sale of Electric Vehicles Without Pre-fitted Batteries
In August, the Ministry of Road Transport and Highway (MORTH) announced that all the states and union territories are allowed to register and sell EVs without pre-fitted batteries. The move was intended to boost the wider adoption of EVs across the country.
The prototype of EVs and battery types has to be authorized by the test agencies according to the Central Motor Vehicle Rules.
FAME-II Program for EVs Gets New Extension
The government also extended the validity of the FAME-II program for all approved electric vehicle models by three months up to December 31, 2020. The extension comes to effect from October 1, 2020. All approved vehicle models would need to be re-validated by December 31, 2020.
FAME India is part of the National Electricity Mobility Mission Plan, launched to provide a push for early adoption and market creation for both hybrids and EVs. The FAME program covers all vehicles – two-wheelers, three-wheelers, four-wheelers, and buses. The incentives to be provided are based on the type and make of any given vehicle.
The program is the expanded version of FAME India I, launched on April 1, 2015, with a total outlay of ₹8.95 billion ($126.2 million).
In January 2020, the Department of Heavy Industries (DHI) approved 2,636 electric vehicle charging stations in 62 cities across 24 Indian states and union territories (UTs) under the second phase of the FAME program.
Government Readies Incentives for 7,000 E-Buses, 55,000 E-Cars, 1 Million Two-Wheelers
In September, Union Heavy Industries and Public Enterprises Minister, Prakash Javadekar, said in Lok Sabha that the Centre had provided a demand incentive of ₹950 million (~$12.9 million) towards 27,201 EVs until September 10, 2020.
The demand incentives will cover 7,000 electric buses, 55,000 electric cars, and one million electric two-wheelers under FAME-II.
Javadekar added that 5,595 electric buses had been approved for several states and city transport undertakings under the FAME II program, including a government incentive of ₹28 billion (~$380.5 million).
Under FAME-I, the department had allocated 425 electric and hybrid buses across several Indian cities at an approximate cost of ₹2.8 billion (~$38.05 million). For the FAME-II program, the government had made a budgetary allocation of ₹6.93 billion (~$94.17 million) for FY 2020-21.
Delhi, Telangana Exempt Road Tax for EVs
The Delhi Government exempted road tax on all battery electric vehicles. The transport department issued a notification saying that the Delhi government has exempted the tax on all battery electric vehicles with immediate effect in the region under the Delhi Motor Vehicle Taxation Act, 1962.
In August 2020, the government introduced the Delhi Electric Vehicle Policy 2020 to enhance EV adoption in the national capital region. The new policy proposed tax waivers, charging and swapping infrastructure establishment, battery cycling ecosystem, and creating a non-lapsable State EV Fund.
The government also offered financial incentives for EV buyers in the region.  Under the policy, e-rickshaws, electric two-wheelers, and goods carriers will receive incentives of ₹30,000 (~$408.09). Simultaneously, purchasers of electric cars will receive incentives ranging from ₹10,000 (~$ 136.03) to ₹150,000 ($ 2040.47).  It also planned to boost the adoption of battery electric vehicles, contributing to 25% of all new vehicle registrations by 2024. The government plans to pay the subsidies within two days to eligible EV buyers in Delhi through a software developed by the ICICI Bank.
The Government of Telangana also released its new Electric Vehicle and Energy Storage Policy for 2020-2030, announcing subsidies, policy measures, and other incentives to turn the state into an EV and energy storage system development and manufacturing hub.
The new policy will be applicable for ten years and provides a framework to boost EV adoption, charging infrastructure development, and component manufacturing in the state.
Under the policy, the first 200,000 electric two-wheelers, 20,000 electric three-wheelers, 5,000 electric four-wheel commercial passenger vehicles, 10,000 electric three-wheel goods e-carriers, 5,000 private electric four-wheelers, 500 electric buses, and electric tractors would be eligible for a 100% exemption on road taxes and registration fees.
Electric Two-Wheelers Can Operate as Taxis
According to new motor vehicle aggregators guidelines, the government will allow two-wheelers running on electricity or alternate fuels (such as bio-ethanol) to be operated as taxis.
According to the new guidelines, state governments would facilitate the implementation of this move. The Ministry of Road Transport and Highways has also exempted electric vehicles running on ethanol or methanol from permit requirements.
The increased focus on electric mobility bodes well for 2021, and one expects intelligent mobility slowly becoming a big part of India's strategy for sustainability.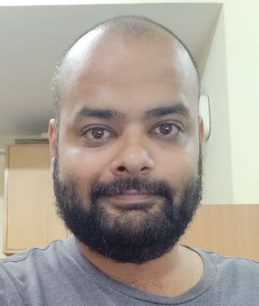 Rahul is a staff reporter at Mercom India. Before entering the world of renewables, Rahul was head of the Gujarat bureau for The Quint. He has also worked for DNA Ahmedabad and Ahmedabad Mirror. Hailing from a banking and finance background, Rahul has also worked for JP Morgan Chase and State Bank of India. More articles from Rahul Nair.