The Rewa Ultra Mega Solar Limited's (RUMSL) tender for 500 MW of solar projects at the Neemuch Solar Park in Madhya Pradesh has received a strong response from the bidders and has been oversubscribed by 7 GW, according to Mercom sources.
RUMSL is a joint venture between the Solar Energy Corporation of India and Madhya Pradesh Urja Vikas Nigam Limited.
A total of 15 bidders have been shortlisted for the tender, including 14 Indian and one foreign bidder.
The list of bidders includes  Avaada Energy, NHDC, Azure Power, ACME Solar Holdings, ReNew Solar Park, GAIL (India), Torrent Power, SJVN, Aljomaih Energy and Water Company, TP (Tata Power) Saurya, Ayana Renewable Power Five, NTPC Renewables, Sprng Akshaya Urja, Beempow Energy (O2 Power), and ABREL SPV 2 (Aditya Birla Group).
RUMSL had tendered 1,500 MW of grid-connected solar projects to be developed across three solar parks in the state in 2018. However, due to central and state elections, the tenders were delayed, the state authorities had earlier informed Mercom.
Later, RUMSL reissued the tender in January last year. The first tender was for developing 450 MW of grid-connected solar projects at Shajapur Solar Park. The second tender was for 550 MW of solar projects at the Agar Solar Park, and the third tender was for 500 MW of solar projects at the Neemuch Solar Park. The tender underwent several bid submission deadline extensions after that.
The World Bank will finance the entire 1,500 MW capacity.
In the recently concluded auction for 450 MW of solar projects at the Shajapur Solar Park, NTPC Renewables and Talettutayi Solar Projects Nine (Solar Arise) were declared winners. NTPC Renewables won a capacity of 105 MW quoting ₹2.35 (~$0.0316)/kWh and a capacity of 220 MW quoting ₹2.33 (~$0.0313)/kWh. Talettutayi Solar Projects Nine (SolarArise) won a capacity of 125 MW quoting ₹2.339 (~$0.0314)/kWh.
Earlier, Avaada Energy and O2 Power were declared winners in the RUMSL's auction for 550 MW of solar projects at the Agar Solar Park in Madhya Pradesh. Of this capacity, Unit 1 Agar comprises 200 MW, and Unit 2 Susner comprises 350 MW.
In January last year, RUMSL had invited proposals from interested consultants for setting up solar parks in the state of Madhya Pradesh. The International Bank for Reconstruction and Development will provide technical assistance for the projects through the Indian Renewable Energy Development Agency. The proposed solar parks are in four clusters/districts; cluster 1 (Sagar, Damoh, and Chhattarpur), cluster 2 (Morena), cluster 3 (Ratlam, Neemuch, and Mandsaur), and cluster 4 (Rewa and Satna).
Recently, Mercom discussed the details of the success of the RUMSL tender. Among many other points, the availability of land and guaranteed offtake were the main reasons for the success of the tender.
Subscribe to Mercom's India Solar Tender Tracker for timely updates on all solar tenders issued by various agencies in India.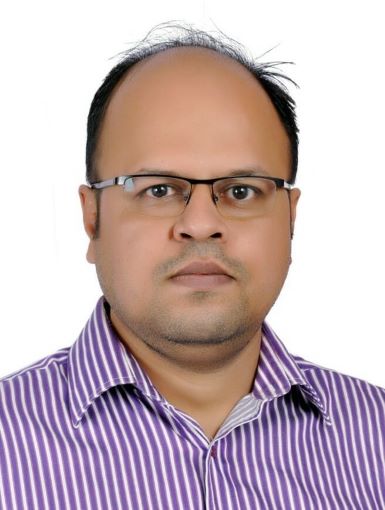 Rakesh Ranjan is a staff reporter at Mercom India. Prior to joining Mercom, he worked in many roles as a business correspondent, assistant editor, senior content writer, and sub-editor with bcfocus.com, CIOReview/Silicon India, Verbinden Communication, and Bangalore Bias. Rakesh holds a Bachelor's degree in English from Indira Gandhi National Open University (IGNOU). More articles from Rakesh Ranjan.