The Rewa Ultra Mega Solar Limited (RUMSL) has invited proposals from interested consultants for setting up solar parks in the state of Madhya Pradesh.
The International Bank for Reconstruction and Development (IBRD) will provide technical assistance for the projects through the Indian Renewable Energy Development Agency Limited (IREDA). RUMSL is a joint venture between the Solar Energy Corporation of India (SECI) and Madhya Pradesh Urja Vikas Nigam Limited (MPUVNL).
The proposal is for six separate scopes of work.
The first scope is the environment and social baseline survey to identify land for the proposed solar parks in the cluster 1 (Sagar, Damoh, and Chhattarpur), cluster 2 (Morena), cluster 3 (Ratlam, Neemuch, and Mandsaur), and cluster 4 (Rewa and Satna). The last date for the submission of this bid is February 20, 2020.
The second scope is to conduct a survey to identify land parcels for solar projects in ravine areas of Bhind, Morena, and Sheopur districts in Madhya Pradesh. The bids for this needs to be submitted by February 20, 2020.
The third scope is for the installation, testing, commissioning, and post-implementation handholding support of the central remote monitoring system of projects. The last date for the submission of bids is February 24, 2020.
RUMSL is seeking vendors for the development of the RUMSL website. The last date for the submission of this bid is February 17, 2020.
Moreover, bids for RUMSL's business plan and capacity building should be submitted by February 24, 2020.
Bids for media coverage, communication strategy, and its implementation need to be submitted by February 17, 2020.
In August last year, RUMSL had issued a request for proposal for consultancy services for the environmental and social impact assessment (ESIA) of three solar parks in the state. RUMSL is in the process of developing three solar parks with a combined capacity of 1,500 MW located in Agar, Shajapur, and Neemuch districts with individual capacities of 550 MW, 450 MW, and 500 MW respectively. The districts are located in Madhya Pradesh, and the World Bank will finance the entire 1,500 MW capacity.
In 2018, RUMSL had tendered a total of 1,500 MW of grid-connected solar projects, which were to be developed across three solar parks in the state of Madhya Pradesh. But this is still on hold.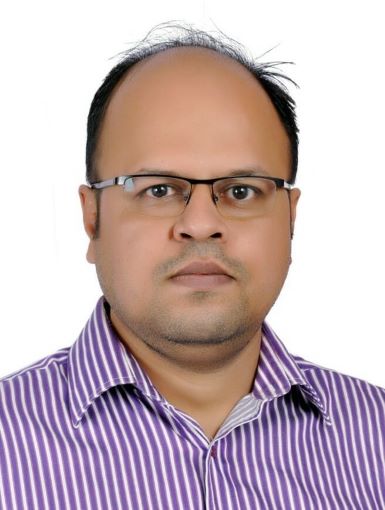 Rakesh Ranjan is a staff reporter at Mercom India. Prior to joining Mercom, he worked in many roles as a business correspondent, assistant editor, senior content writer, and sub-editor with bcfocus.com, CIOReview/Silicon India, Verbinden Communication, and Bangalore Bias. Rakesh holds a Bachelor's degree in English from Indira Gandhi National Open University (IGNOU). More articles from Rakesh Ranjan.