The Ministry of Power has issued a draft amendment to Electricity (Rights of Consumers) Rules, 2020, which allows net metering for rooftop solar systems of loads up to 500 kW or up to the sanctioned load, whichever is lower and net billing (gross metering) or net feed-in for above 500 kW.
The MoP said that stakeholders can send their comments to the ministry by April 30, 2021.
According to the draft amendment, for prosumers availing net-billing or net feed-in, the Commissions may introduce time-of-the-day (ToD) tariffs which would incentivize prosumers to install energy storage for later use or can be fed into the grid during peak hours.
In case of net metering/net-billing or net feed-in, the DISCOM may also install a solar energy meter to measure gross solar energy generated from the grid-interactive rooftop photovoltaic system for renewable energy purchase obligation (RPO) credit, if any.
In January this year, the MoP had assured stakeholders from the rooftop solar segment that the government would review its stance on gross metering for installations over 10 kW capacity. Representations received from stakeholders on the issue were being examined, after which the ministry would take a call, it had said.
The provision under the Electricity (Rights of Consumer) Rules 2020, issued in December 2020, mandated net metering for loads up to 10 kW and gross metering for loads greater than 10 kW. This provision was created under the section addressing the rights of consumers as prosumers. The section said prosumers would enjoy the same rights as the general consumer. They would also have the right to set up renewable energy generation units, including rooftop solar systems themselves or through a service provider.
Last year, Minister of Micro, Small, and Medium Enterprises Nitin Gadkari had brought the Minister of New and Renewable Energy R.K. Singh's attention to a representation made by solar developers in Maharashtra against enforcing gross metering for rooftop solar systems over 10 kW.
The Maha Solar Sangathan had written to Gadkari that the gross metering notification would crush the MSME segment and make renewable energy generation unviable for small players.
Stakeholders had told Mercom that they feared rooftop solar market would collapse if the net metering was capped at 10 kW.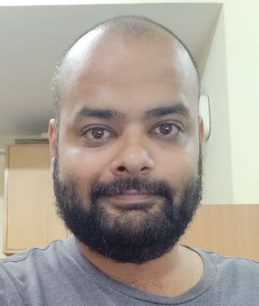 Rahul is a staff reporter at Mercom India. Before entering the world of renewables, Rahul was head of the Gujarat bureau for The Quint. He has also worked for DNA Ahmedabad and Ahmedabad Mirror. Hailing from a banking and finance background, Rahul has also worked for JP Morgan Chase and State Bank of India. More articles from Rahul Nair.