The Minister of Micro, Small, and Medium Enterprises (MSME), Nitin Gadkari, has brought the attention of the Minister of New and Renewable Energy (MNRE), R K Singh, to a representation made by solar developers in Maharashtra against enforcing gross metering for rooftop solar systems over 10 kW.
The Maha Solar Sangathan had written to Gadkari that the gross metering notification would crush the MSME segment and make renewable energy generation unviable for small players.
Representatives of the rooftop commercial and industrial (C&I) segment had told Mercom that the new policy would lead to a collapse of the entire segment. Gadkari raised similar sentiments in the context of the MSME sector concerning the net metering policy.
The Sangathan also provided a case study to show how gross metering was causing losses to a small food processing unit. According to the case study of a 56 kW rooftop solar system, it would save ₹553,872 ($7,610) in one year with a net metering system while the power cost would go up by 60% (₹291,701 ($4,005)) in case of gross metering. The resulting payback period in the case of net metering would be 3.8 years versus 8.02 years under gross metering.
Gadkari, in his letter, mentioned that going solar would become non-competitive for MSMEs and individuals. He said that the rooftop solar segment was worried that with the gross metering, power costs would remain high, raising the solar industry's payback period thrice over.
On the other hand, big players would opt for open access and still reap the benefits of cheaper power, while large corporates would rent rooftop solar installations and sell power to the grid. These moves will destroy the smaller industries.
The MSME Minister said that over 500 integrators from Vidarbha who had started new businesses were under threat of losing business if the policy was not reversed.
The Ministry of Power had earlier assured stakeholders from the rooftop solar segment that the government would review its stance on gross metering for installations over 10 kW capacity. Representations received from stakeholders on the issue were being examined, after which the ministry would take a call, it had said in January this year.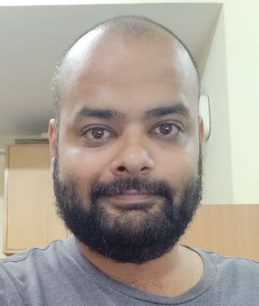 Rahul is a staff reporter at Mercom India. Before entering the world of renewables, Rahul was head of the Gujarat bureau for The Quint. He has also worked for DNA Ahmedabad and Ahmedabad Mirror. Hailing from a banking and finance background, Rahul has also worked for JP Morgan Chase and State Bank of India. More articles from Rahul Nair.