JSW Hydro Energy, a wholly-owned subsidiary of JSW Energy — has raised $707 million (~₹52 billion) through its green bond sale. The financial committee of the company's board of directors approved the issuance of the U.S. dollar-dominated senior secured notes. Further, the pricing, tenure, and other terms of the notes have also been approved.
The proceeds from the sale will be utilized to repay the company's existing green project-related loans.
PTI reports that, according to merchant bankers, this is the largest green bonds sale by a domestic issuer and the first such issue this fiscal.
The notes will be listed on the Singapore Exchange Securities Trading Limited.
The settlement date of the notes is May 18, 2021, while the maturity date is May 18, 2031. The notes will accrue an interest rate of 4.125% per annum from (and including) May 18, 2021, to (but excluding) May 18, 2031.
Deutsche Bank India was the sole lead book runner to and the green structuring agent of the issue. They told PTI that the Regulation-S (Reg-S) bonds – denominated in U.S. dollars and sold to non-resident American investors – were oversubscribed four times, helping JSW Hydro Energy tighten the coupon from initial guidance of 4.5% to 4.125% over the U.S. treasury at closing.
The interest is payable semi-annually on May 18 and November 18 each year; the first payment will be made on November 18, 2021.
Substantial security will be created after the settlement date across all of JSW Hydro Energy's assets, power purchase agreements (PPAs), and implementation agreements and clearances concerning the projects, project accounts, and revenues from the projects.
Earlier this month, JSW Renew Energy, a wholly-owned subsidiary of JSW Future Energy, signed a PPA with the Solar Energy Corporation of India Limited to develop 540 MW of blended wind projects.
A pledge will be created on 51% of the equity shares of JSW Hydro Energy by JSW Energy and other shareholders. Meanwhile, a negative pledge will be created on the remaining 49% of equity shares of the JSW Hydro Energy held by JSW Energy and other shareholders through contractual undertaking under the share pledge agreement.
According to the company, its current generation portfolio stands at 4,559 MW, of which 3,158 MW is thermal power, 1,391 MW is hydropower, and 10 MW is solar.
In February 2021, JSW Energy had announced plans to double its power generation portfolio, with renewable and hydropower-based generation sources contributing to 70% of its total capacity in the medium term. The company said that it aimed to reduce its carbon footprint by 50% by 2030 and achieve carbon neutrality by 2050 as part of its efforts to become a major renewable energy company.
Meanwhile, ReNew Power had announced the successful pricing of $585 million of 4.5% U.S. dollar-denominated senior secured 'green bonds' due 2028 on March 31, 2021, to be issued by its subsidiaries. The company plans to utilize the proceeds to, among others, repay outstanding debt. The bonds have a tenor of 7.25 years and a fixed interest rate of 4.5% per annum.
The renewable energy venture of the Hero Group, Hero Future Energies (HFE), issued their first USD bond in global markets. The green bond was issued through Clean Renewable Power (Mauritius), a wholly-owned subsidiary of Hero Future Energies Asia.
HFE's green bond received over $3 billion orders and was successfully priced at a coupon rate of 4.25% for a six-year maturity period. The issuance was oversubscribed more than 8.5 times. HFE's first USD green bond comes after its success in 2016 with the issuance of the first-ever climate bond by any Indian renewable company.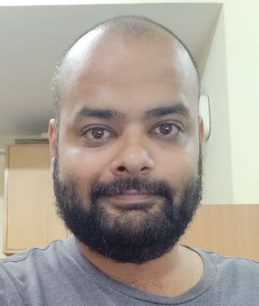 Rahul is a staff reporter at Mercom India. Before entering the world of renewables, Rahul was head of the Gujarat bureau for The Quint. He has also worked for DNA Ahmedabad and Ahmedabad Mirror. Hailing from a banking and finance background, Rahul has also worked for JP Morgan Chase and State Bank of India. More articles from Rahul Nair.