ReNew Power has announced the successful pricing of $585 million of 4.5% U.S. dollar-denominated senior secured 'green bonds' due 2028 on March 31, 2021, to be issued by its subsidiaries.
The company plans to utilize the proceeds to, among others, repay outstanding debt. The bonds have a tenor of 7.25 years and a fixed interest rate of 4.5% per annum. In-principle approval has been obtained to list and trade the bonds on the India International Exchange (IFSC) Limited (India INX).
ReNew Power develops, builds, owns, and operates utility-scale wind energy projects, utility-scale solar energy projects, utility-scale firm power projects, and distributed solar energy projects. As of December 31, 2020, ReNew Power had a total capacity of close to 10 GW of wind and solar energy projects across India, including commissioned and committed projects.
ReNew Power's current group of stockholders include several marquee investors, including Goldman Sachs, CPP Investments, Abu Dhabi Investment Authority, GEF SACEF, and JERA.
ReNew had earlier raised around $325 million through overseas green bonds. The company offered its overseas green bonds at a 5.375% rate, with a maturity period of three-and-a-half-years. The company intends to utilize the proceeds to expand its capacity and to refinance high-cost local debt. It is expected to use around $225 million to repay its local debt.
In early 2020, it raised $450 million through a dollar bond issuance. The bonds were offered at a coupon rate of 5.875% with an average maturity of five-and-a-half-years. The company intended to utilize the proceeds worth nearly $65 million to meet its future capital expenditure requirements.
In February 2021, the company had signed an agreement for a business combination with RMG Acquisition Corporation II, a special purpose acquisition company (SPAC), resulting in ReNew Power becoming a public company.
The combined company, which will be named Renew Energy Global PLC and listed on the NASDAQ under the ticker RNW, will have a market value of around $8 billion. The pro forma merger value would be $4.4 billion at the price of $10/share. The transaction will be completed in the second quarter of 2021.
The company also has plans to build a pipeline of around 18-19 GW of renewable capacity by the end of the financial year (FY) 2025, Sumant Sinha, CMD of ReNew Power, said during a conference call with investors.
Sinha said that the company has 5.5 GW of operational capacity and aims to commission 4.5 GW of under development renewable capacity over the next two years. It also plans to add around 8.5 to 9 GW of capacity to its renewable projects' pipeline over the next two years.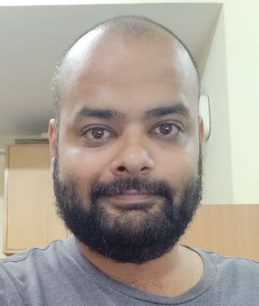 Rahul is a staff reporter at Mercom India. Before entering the world of renewables, Rahul was head of the Gujarat bureau for The Quint. He has also worked for DNA Ahmedabad and Ahmedabad Mirror. Hailing from a banking and finance background, Rahul has also worked for JP Morgan Chase and State Bank of India. More articles from Rahul Nair.