JSW Renew Energy, a wholly-owned subsidiary of JSW Future Energy, announced that it has signed a power purchase agreement (PPA) with the Solar Energy Corporation of India Limited (SECI) to develop 540 MW of blended wind projects. JSW Future Energy is a 100% subsidiary of Mumbai-based power producer JSW Energy.
According to the company, this makes it the single largest PPA in the blended wind projects category and marks JSW's foray into the wind power generation segment.
JSW Future Energy said that it had received the letter of award (LoA) for a total blended wind capacity of 810 MW from SECI in September 2020.
These blended wind projects are ones where the power generated from wind projects is mixed with solar power. The wind power component is expected to contribute at least 80% of the contracted capacity.
Background
In September 2019, SECI had invited bids to develop 1,200 MW of interstate transmission system (ISTS) connected wind projects under Tranche IX of the program. The projects were to be delivered on a build-own-operate (BOO) basis. SECI has set a tariff cap of ₹2.85/kWh (~$0.040) for these projects. Later SECI revised the ceiling to ₹2.93 (0.04)/kWh.
In March 2020, SECI raised the tender capacity to 2 GW. In June, the Ministry of New and Renewable Energy (MNRE) issued elaborate guidelines for the tariff-based competitive bidding process for these projects.
In July 2020, SECI again revised the tender increasing the capacity to 2.5 GW. SECI also changed the description of the tender as a blended wind power project. SECI clarified that the wind and solar projects could be located at the same location or different locations nearby. It, however, noted that the individual wind and solar generating components for the blended wind power project must both inject power into the ISTS grid through a single metering point. The declared minimum annual capacity utilization factor (CUF) was also raised to 30% from 22% previously.
In the auction held for these projects in August 2020, Vena Energy and JSW Solar emerged as winners to develop a total capacity of 970 MW. Vena Energy won 160 MW of projects quoting the lowest tariff of ₹2.99 (~$0.0401)/kWh, while JSW Solar was awarded 810 MW of projects at ₹3 (~$0.402)/kWh under the bucket filling method. JSW had originally placed bids for 970 MW of projects.
Meanwhile, the SECI has informed that it will issue a tender for setting up 1,200 MW of ISTS solar-wind hybrid projects in India (Tranche IV). The tender document will also factor in basic customs duty, which will be levied by the government on imported solar cells and modules from April 2022.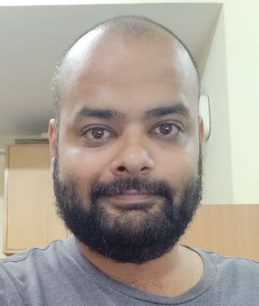 Rahul is a staff reporter at Mercom India. Before entering the world of renewables, Rahul was head of the Gujarat bureau for The Quint. He has also worked for DNA Ahmedabad and Ahmedabad Mirror. Hailing from a banking and finance background, Rahul has also worked for JP Morgan Chase and State Bank of India. More articles from Rahul Nair.