Rooftop solar installers in the country who had won bids to build rooftop projects on government buildings have now sought more time from the power ministry for the completion of ...
North Indian states of Uttar Pradesh, Rajasthan, Haryana and adjoining regions have seen an unusual spate of dust storms recently. In an unfortunate event that cost many lives, the recent ...
YES Bank, an Indian private sector bank, is planning to mobilize up to $1 billion (~₹64 billion) to finance  solar photovoltaic (PV) projects in the country by 2023 and $5 billion ...
The government has announced the setting up of a whopping $350 million (~₹22.4 billion) solar development fund to enable financing of solar projects in the country. The announcement was made ...
The New and Renewable Energy Development Corporation of Andhra Pradesh (NREDCAP) has tendered a grid-connected solar PV project to supply power under open access to the Vijaywada Municipal Corporation (VMC) ...
A winning bid of ₹4.18/kWh without viability gap funding (VGF) was quoted in a 5 MW grid-connected solar PV project auction conducted by Solar Energy Corporation of India (SECI), under ...
The State Bank of India (SBI) and the World Bank have announced ₹23.2 billion ($357 million) in credit facilities for seven Indian solar companies that will be used to develop ...
The Railway Energy Management Company Limited (REMCL) successfully auctioned 67.38 MW of rooftop solar projects for the Indian Railways. These projects will be developed at premises and properties owned by ...
The State Bank of India (SBI) announced it will provide Rs.4 billion (~$62.2 million) to private developers finance 100 MW of grid-connected rooftop solar projects in India. The financing is ...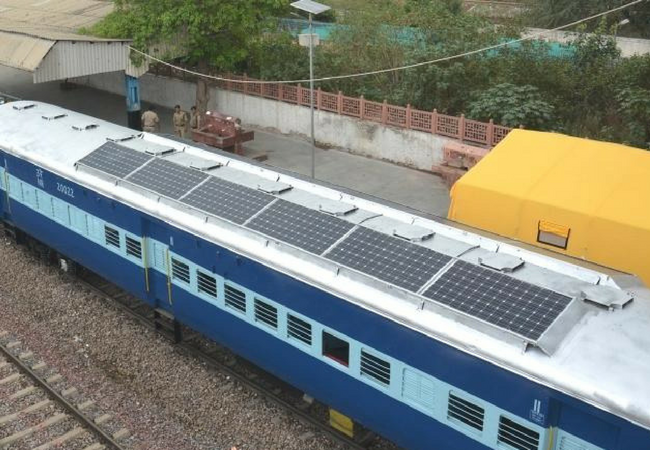 Vivaan Solar will develop the 1.5 MW solar rooftop system at the Jhansi Railway Station. The company quoted a tariff of Rs.5.64 (~$0.0844)/kWh and the project is expected to be ...
With solar installations in 2016 totaling 4 GW, financial activity was robust in the fourth quarter of 2016, with approximately $1.1 billion (~Rs.76.6 billion) in announced corporate, project funding and ...
Hindustan Aeronautics Limited (HAL) has commissioned a 3.5 MW solar project on the HAL airport premises in Bengaluru. The power generated from the project will help fulfil HAL's power requirement ...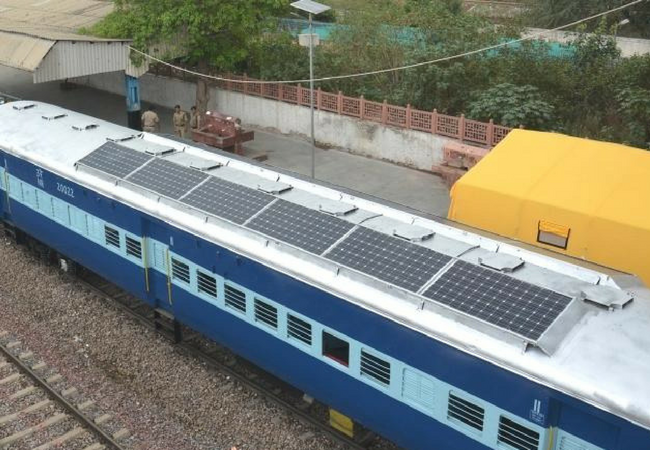 The Northern Railways is setting up 5 MW of solar rooftop at the New Delhi, Old Delhi, Anand Vihar and Hazrat Nizamuddin railway stations with the objective of generating electricity ...
Greenko Energy Holdings (Greenko) has completed the acquisition of SunEdison's 587 MW Indian wind and solar projects for a cash payment of $42 million and assumption of project-level debt of ...