According to Wood Mackenzie's latest report, the United States installed 345 MW of new energy storage systems in the second quarter (Q2) of 2021 – a year-over-year (YoY) increase of 162% compared to the same period last year.
However, the market witnessed a 62% quarter-over-quarter (QoQ) decline compared to 910 MW of new storage systems installed in the previous quarter.
The report stated that the residential battery storage market declined slightly despite positive market momentum in the US. The first drop for the segment since Q4 2018 because of equipment constraints, including the current shortage of Tesla Powerwall.
Meanwhile, the non-residential (commercial and community-scale) market saw a 31% QoQ rise in new energy storage installations, driven by the community storage market's growth in Massachusetts.
The report also notes that the energy storage market in the US has seen tremendous growth this year. However, it requires supportive public policy to maintain the pace of deployment required to meet decarbonization and resilience goals.
In Q2 2021, the front-of-the-meter market deployed 218 MW/729 MWh. California continues to lead the market.
Texas and Arizona followed California with an increase in solar-plus-storage projects.
Analysts expect storage projects of over $5 billion will come online since an unprecedented volume of storage projects are slated to be installed in the second half of the year.
US Energy Storage Association's interim chief executive officer, Jason Burwen, said, "Energy storage deployment achieves decarbonization and resilience goals simultaneously. Storage is increasingly necessary to enable the accelerated commission of wind and solar power – with the US Department of Energy released Solar Futures Study projecting as much as 400 MW needed by 2035."
Wood Mackenzie's senior energy storage analyst, Vanessa Witte, said, "The United States remains on course for a record-setting year, further demonstrating battery storage's growing acceptance within the power market and underlining its importance to the energy transition."
In Q2 2021, several new state incentives were also introduced for residential and non-residential storage.
According to the report, an investment tax credit (ITC), which has catapulted the solar and wind sector, can do the same for the energy storage industry – with the added benefit of steering more supply chain investment decisions onshore.
The energy storage industry also anticipates the outcome of budget reconciliation that could include a solar ITC extension and standalone storage ITC.
The United States had brought 2,156 MWh of new energy storage systems online in Q4 2020, a new record for storage with an increase of 182% over the past quarter.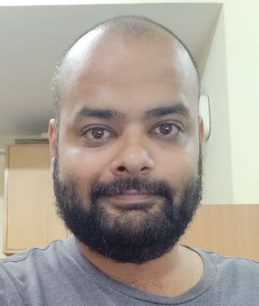 Rahul is a staff reporter at Mercom India. Before entering the world of renewables, Rahul was head of the Gujarat bureau for The Quint. He has also worked for DNA Ahmedabad and Ahmedabad Mirror. Hailing from a banking and finance background, Rahul has also worked for JP Morgan Chase and State Bank of India. More articles from Rahul Nair.