The United States installed 910 MWh of new energy storage systems in the first quarter (Q1) of 2021 – an increase of 252% over Q1 2020, making it the biggest Q1 jump so far for the storage market in the country.
The latest figures were released in the 'U.S. Energy Storage Monitor' published by Wood Mackenzie and the US Energy Storage Association (ESA).
According to the report, although Q4 of 2020 saw record deployments with 2,156 MWh of new energy storage systems going online, the pace of storage deployments slowed in Q1 2021 in what has become an annual phenomenon for the industry. Q1 of 2021 saw a 58% reduction in new energy storage installations compared to the previous quarter.
Meanwhile, the non-residential market (commercial and community-scale) is not growing at the same pace as other sectors and had 25 to 35 MW of new projects installed in each of the last five quarters.
However, despite the dip this quarter, the U.S. storage market still notched its third-highest MW installation for one quarter. In 2021, deployments are expected to accelerate dramatically, and Wood Mackenzie forecasts that nearly 12,000 MWh of new storage will be added in the calendar year – three times the amount of new storage added in 2020.
Quarterly US Energy Storage Deployments (MWh), 2013 – 2021
According to the report, a stand-alone storage investment tax credit (ITC) in the U.S. Congress was one of the most significant storage market developments in Q1 2021. A stand-alone storage ITC would result in a 20-25% upgrade to Wood Mackenzie's five-year market outlook in MW terms if Congress clears it this year.
Jason Burwen, ESA's Interim CEO, said, "It's clear that the energy storage market is poised for tremendous growth in 2021 and beyond. The 'Storage Decade' is upon us with the convergence of a transforming power and transportation system and the growing need for decarbonization and resilience. A federal ITC for energy storage currently under consideration with Congress would accelerate our market growth trajectory, making the realization of our vision of 100 new GW of energy storage by 2030 closer to reality."
Chloe Holden, Wood Mackenzie Energy Storage Analyst, added, "An extra 20% to 25% growth for the U.S. market over the next five years would supercharge an already fast-growing energy storage market. The front-of-the-meter (FTM) segment would see the largest incremental growth, with an extra 6 GW of capacity expected through 2025, which is 25% of our base case market forecast. Without the stand-alone storage ITC, we forecast that the FTM segment will add 3,674 MW in 2021 and 6,915 MW in 2026."
The report also notes that the FTM interconnection queue now stands at over 200 GW, with the queue being the largest it has ever been and shows the rapid growth of the U.S. FTM storage market. The report also suggests that there is a clear trend of the increased geographic diversity of interest in FTM projects, with a surge of interconnection queue requests sitting outside of incentivized markets.
The report further highlights that the U.S. residential storage market set yet another quarterly record in Q1 2021 as it has grown for nine quarters straight and broke the 100 MW installation in a single quarter for the first time in Q1 2021.
Holden further said, "Backup power to complement rooftop solar systems has become the key selling point for residential battery systems in all U.S. markets. Although other states also have growing markets, California will continue to lead the residential segment by a significant margin through 2026."
Meanwhile, residential, commercial-rooftop, and utility-scale solar systems have witnessed a 64%, 69%, and 82% decline in costs since 2010, respectively, in the U.S., the National Renewable Energy Laboratory had said in a report.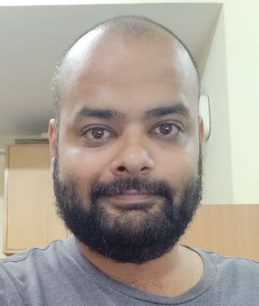 Rahul is a staff reporter at Mercom India. Before entering the world of renewables, Rahul was head of the Gujarat bureau for The Quint. He has also worked for DNA Ahmedabad and Ahmedabad Mirror. Hailing from a banking and finance background, Rahul has also worked for JP Morgan Chase and State Bank of India. More articles from Rahul Nair.