India installed a record 10 GW of new solar capacity in 2021, a big jump of 210% year-over-year (YoY) compared to 3.2 GW installed in 2020, according to Mercom India Research's recently released Q4 & Annual India Solar Market Update report.
This is the highest ever capacity of solar installations in a year in India.
The cumulative installed solar capacity stood at 49.3 GW. The country also has a development pipeline of over 53 GW.
In Q4 2021, India added 2.6 GW of solar, a decline of 7% compared to 2.8 GW installed in Q3 2021. The installations increased by 74% YoY compared to 1.5 GW in Q4 2020.
According to the report, utility-scale projects accounted for 83% of the total installations, with 8.3 GW of new installations during the year, a 230% surge compared to last year. Rooftop installations accounted for the remaining 17%, with nearly 1.7 GW of new installations, an increase of 138% compared to 2020.
A significant number of projects were pushed from 2020 to 2021 as the country slowly recovered from the COVID-19 pandemic, contributing to the increase in installations during the year.
In Q4 2021, 2.2 GW of utility-scale solar was added compared to the 2.4 GW in Q3 2021. Utility-scale installations increased by 82% YoY compared to 1.2 GW installed in Q4 2020. Rooftop solar installations declined by about 10% in Q4 2021, with 402 MW of capacity added compared to the 448 MW in Q3 2021.
The report points out that the industry remained resilient throughout the year despite the challenges, including an increase in raw material prices due to the supply chain disruptions and Covid-19-induced lockdowns.
In 2021, Rajasthan added the highest utility-scale solar capacity with 4.5 GW, followed by Gujarat with 1.2 GW and Uttar Pradesh with 885 MW. The top three states in 2021 contributed to around 79% of the installations in 2021.
"Solar installations in India in 2021 were the highest ever with the country breaching 10 GW for the first time in a year. Demand outlook for 2022 is strong, but significant challenges await the industry, beginning with the basic customs duty, import restrictions, and the goods and services tax on top of global supply chain issues, and high component prices. Challenges aside, the Indian solar market has significant growth potential and is only just starting to take off," said Raj Prabhu, CEO of Mercom Capital Group.
According to the report, the growth outlook going into 2022 remains strong, despite the Great Indian Bustard pending judgment and module supply constraints due to the Approved List of Models and Manufacturers (ALMM) mandate.
The report highlights a rise in the average cost of projects in 2021 due to higher module and raw material prices and freight charges. However, the expiration of safeguard duty in July last year spurred the import activity.
The developers remain uncertain and are procuring solar cells and modules in large quantities and stockpiling them ahead of the implementation of the BCD, which is going to take effect from April 1 this year.
According to the report, India's installed renewable energy capacity, including large hydro projects, stood at 150.9 GW, accounting for a 38.4% share in the overall power mix at the end of December 2021. Newly installed solar capacity in 2021 reached a record high, making up 62% of the total power capacity additions in 2021.
"The incredible energy transition story in India was clearly evident in 2021; Solar was the most installed new generation source making up almost a third of the new capacity, dwarfing coal and other fossil fuels," added Prabhu.
As per the report, solar accounted for 12.4% of the total installed power capacity and 32% of the total installed renewable capacity at the end of December 2021.
The year also saw delays in the signing of the power sale agreements (PSAs) and lack of clarity of the applicable duties, resulting in a dip in solar tenders by 4.3% YoY and auctions by 2.6% compared to 2020.
This, however, did not discourage the capital flow, with investments of nearly $10 billion (~₹748 billion) flowing into the Indian solar sector, a 254% increase compared to the $2.8 billion (~₹206 billion) in 2020.
Key Highlights from Mercom India Research's Q4 & Annual 2021 India Solar Market Update:
India added over 10 GW of solar in CY 2021, a 210% increase compared to 3.2 GW installed in 2020
Installations in 2021 were the highest ever recorded in India
Cumulative installed solar capacity in India was approximately 49 GW at the end of Q4 2021
Rajasthan, Karnataka, and Andhra Pradesh were the top three states for large-scale solar installations
Average large-scale project costs in Q4 increased 21.6% YoY in 2021, the highest ever over the past ten years
Solar accounted for 62% of new power capacity additions in 2021-the largest share of power capacity ever
Renewable energy sources accounted for nearly 77% of the new power capacity added in 2021
Mercom's India Solar Q4 & Annual 2021 report is 109 pages and covers all facets of India's solar market. For the complete report, visit: https://mercomindia.com/product/q4-2021-india-solar-market-update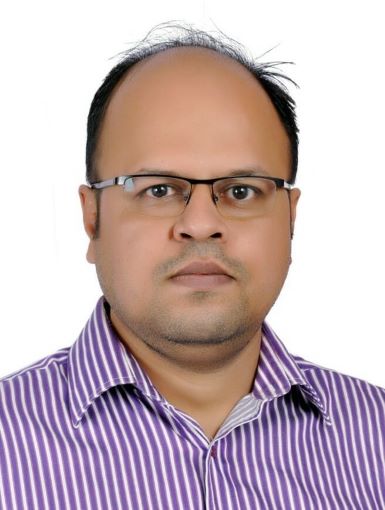 Rakesh Ranjan is a staff reporter at Mercom India. Prior to joining Mercom, he worked in many roles as a business correspondent, assistant editor, senior content writer, and sub-editor with bcfocus.com, CIOReview/Silicon India, Verbinden Communication, and Bangalore Bias. Rakesh holds a Bachelor's degree in English from Indira Gandhi National Open University (IGNOU). More articles from Rakesh Ranjan.