Sunrun, one of the leading home solar, battery storage, and energy services companies in the United States, has announced financial results for the first quarter (Q1) of the calendar year (CY) 2021.
The company's total revenue in the first quarter of 2021 was $334.8 million (~₹24.47 billion), up by 59% from $210.7 million (~₹15.4 billion) during the same period last year. The revenue from the sale of solar energy systems and product sales stood at $160.2 million (~₹11.71 billion), increasing 44% compared to what it was in the same period last year.
The total cost of revenue increased by 73% and stood at $294.4 million (~₹21.52 billion), and the total operating expenses were $513.3 million (~₹37.52 billion), an increase of 88% year-on-year. Included in the operating costs for Q1 2021 were $2.2 million (~₹160.8 million) of non-recurring expenses, primary restructuring deals, and costs related to the acquisition of Vivint Solar.
In Q1 2021, the company added 23,556 customers, including 20,087 subscriber additions. The company had 573,634 customers, including 498,997 subscribers, at the end of March 2021.
According to the financial statement, the company installed 167.6 MW of solar capacity in Q1 2021, and the networked solar capacity as of March 31, 2021, was 4.05 GW.
Source: Sunrun
Speaking on the results, Sunrun's CEO and Founder, Lynn Jurich, said, "This year is on track to be the best in the company's history. With an accelerating growth rate and expanding market reach, Sunrun is leading the country to a clean energy future. Now is the time for us to move to a distributed energy system to meet the increased demands placed on our energy system from broad-based adoption of electric vehicles and improve the resiliency of our aging energy system."
Echoing a similar sense of optimism, Sunrun's CFO, Tom Von Reichbauer, said, "The solar energy capacity installed was 168 MW in Q1 2021, a 9% increase from Q1 last year, pro-forma to include Vivint Solar and down around 2% from the previous quarter, a much smaller decline from Q4 into Q1 than what we have historically observed given seasonality in our business. Our networked solar energy capacity was 4.1 GW at the end of Q1 2021, an increase of 18% compared to the prior year. We ended Q1 with over 573,000 customers and nearly 499,000 subscribers. Our execution, scale advantages, differentiated service offering, and leading competitive position give us the confidence to increase our full-year growth guidance to 25% to 30%."
The company aims to offset 600 million carbon emissions over the next decade, and it has also set a goal to achieve net-zero carbon emissions by 2040. In March, the company closed a $201 million (~₹14.69 billion) securitization of leases and power purchase agreements at record-low financing costs. The company aims to achieve 25% to 30% growth in solar capacity installation in 2021 from 20-25% last year.
The gross earning assets of the company as of March 31, 2021, were $8.1 billion (~₹592.04 billion), and the net earning assets were $4.2 billion (~₹306.98 billion), which included $813 million (~₹59.42 billion) in total cash.
In February this year, the company had announced that its total revenue in the fourth quarter of 2020 was $320.4 million (~₹23.42 billion), a 31% increase from $243.9 million (~₹17.83 billion) in the same quarter a year earlier.
Earlier, Sunrun's revenue in Q3 2020 stood at $209.8 million (~₹15.33 billion), down about 3% from the same quarter in 2019.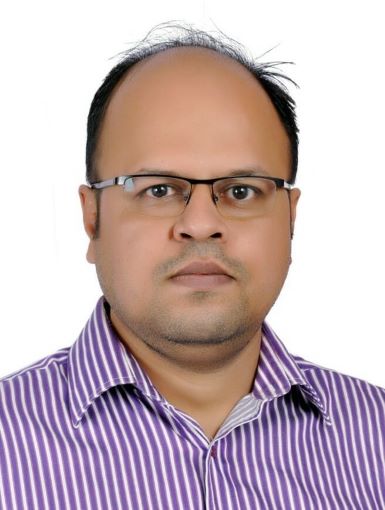 Rakesh Ranjan is a staff reporter at Mercom India. Prior to joining Mercom, he worked in many roles as a business correspondent, assistant editor, senior content writer, and sub-editor with bcfocus.com, CIOReview/Silicon India, Verbinden Communication, and Bangalore Bias. Rakesh holds a Bachelor's degree in English from Indira Gandhi National Open University (IGNOU). More articles from Rakesh Ranjan.