JSW Energy registered revenue of ₹31.15 billion (~$389.62 million) in the first quarter (Q1) of the financial year (FY) 2023, an increase of 68% year-over-year (YoY) over ₹18.6 billion (~$232.65 million) in Q1 FY 2022.
In quarter-over-quarter comparison, the figures saw an increase of 17% compared to ₹26.55 billion (~$332.08) in Q4 FY 2022.
The profit after tax stood at ₹5.6 billion (~$70.04 million), a massive increase of 179% compared to ₹2.10 billion (~$26.27 million) last year. In a QoQ comparison, the numbers decreased by 35.18% compared to ₹8.64 billion (~$108.07 million) in Q4  FY 2022.
The earnings before interest, taxes, depreciation, and amortization (EBITDA) for Q1 FY 2023 stood at ₹11.11 billion (~$138.96 million), an increase of 34% compared to ₹8.3 billion (~$103.81 million)in Q1 FY 2022.
The company attributed the increase in revenue and EBITDA to a higher contribution from short-term sales. The steady revenue and EBITDA generation came from a portfolio of about 85% under power purchase agreements.
Source: JSW Energy
The company reported consolidated net worth and net debt of ₹166.38 billion (~$2.08 billion) and ₹77.20 billion (~$965.61 million), respectively, at the end of June this year.
The company is driving a growth strategy to expand its capacity from 7.3 GW to 10 GW by 2025 and 20 GW by 2030, with the entire capacity additions driven by renewables.
The company has stated that 2.25 GW of greenfield renewable capacity is under construction.
JSW Energy's current portfolio stands at 7.3 GW, which comprises 57% of renewable capacity. The company aims to increase the renewable capacity to 70% by FY 2025 and 85% by FY 2030.
Source: JSW Energy
The overall generation during the quarter increased by 14% YoY based on strong merchant demand, better hydrology, and capacity increase in the renewable segment.
The 225 MW solar power project at Vijayanagar, with a capacity utilization factor of 27%, commenced operations during the quarter.
Recently, JSW Neo Energy, a wholly-owned subsidiary of JSW Energy, received a letter of award from Solar Energy Corporation of India Limited (SECI) for a total wind capacity of 300 MW in response to a tariff-based competitive bid to establish 1,200 MW ISTS-connected wind power projects (Tranche – XII). JSW had won the capacity by quoting a tariff of ₹2.94 (~$0.037).
Earlier, JSW Group had signed an agreement to buy renewable energy producer Mytrah Energy Group in a deal expected to be worth $1.8 billion to $2 billion.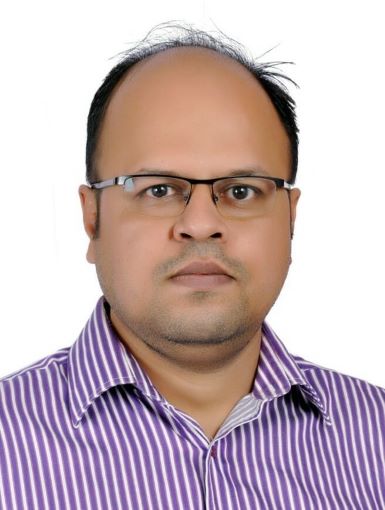 Rakesh Ranjan is a staff reporter at Mercom India. Prior to joining Mercom, he worked in many roles as a business correspondent, assistant editor, senior content writer, and sub-editor with bcfocus.com, CIOReview/Silicon India, Verbinden Communication, and Bangalore Bias. Rakesh holds a Bachelor's degree in English from Indira Gandhi National Open University (IGNOU). More articles from Rakesh Ranjan.