Indian Renewable Energy Development Agency (IREDA), which falls under the administrative control of the Ministry of New & Renewable Energy (MNRE), signed a Memorandum of Understanding (MoU) with NHPC for providing its technical expertise in developing renewable energy projects.
Under the MoU, IREDA will undertake the 'techno-financial' due diligence of renewable energy, energy efficiency, and conservation projects for NHPC. IREDA will help NHPC develop an action plan to create and acquire renewable energy projects for the next five years.
The MoU was signed by Pradip Kumar Das, chief managing director, IREDA, and Abhay Kumar Singh, chief managing director, NHPC.
Das said, "This is a transformational opportunity for IREDA and NHPC to achieve perfect synergy between the two organizations. It will facilitate knowledge and technology transfer and provide consultancy & research services, contributing to driving sustainable development of the country."
He said, "The MoU with NHPC is the second one signed by IREDA within last one month. IREDA signed an MoU with SJVN in December 2020. We look forward to extending our consultancy services to other PSUs as well as private organizations for the development of the renewable energy sector."
IREDA has also entered into a similar agreement with SJVN to undertake the techno-financial due diligence of renewable energy, energy efficiency, and conservation projects for SJVN. SJVN and NHPC are both predominantly hydropower generating companies.
For IREDA, MNRE has set a revenue target of ₹24.06 billion (~$ 323.39 million) for 2020-21. IREDA has financed over 2,700 renewable energy projects in India, totaling more than 17 GW with cumulative loan disbursement of ₹570 billion (~$7.66 billion) as of November 2, 2020.
The Agency also recently issued a request for proposal seeking consultants for wind and solar projects under the generation-based incentives (GBI) program. The MNRE announced the GBI for grid-connected wind and solar power projects. The aim was to expand the investor base, incentivize generation optimization with the generation or outcome-based incentives, facilitate the entry of large developers, and attract foreign direct investment. Last year IREDA invited bids for the empanelment of resource assessment agencies for wind and solar technologies.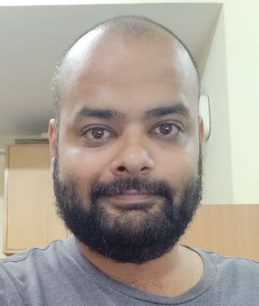 Rahul is a staff reporter at Mercom India. Before entering the world of renewables, Rahul was head of the Gujarat bureau for The Quint. He has also worked for DNA Ahmedabad and Ahmedabad Mirror. Hailing from a banking and finance background, Rahul has also worked for JP Morgan Chase and State Bank of India. More articles from Rahul Nair.