The Gujarat Urja Vikas Nigam Limited's (GUVNL) tender for 700 MW of grid-connected solar projects in the state's Dholera solar park (Phase IX) has been oversubscribed by 600 MW. The tender received bids amounting to 1.3 GW as against the 700 MW capacity that was tendered.
Tata Power, Torrent Power, Vena Energy, SJVN Limited, ReNew Power, Juniper Green, O2 Power – have together presented bids for 1.3 GW of projects, according to sources Mercom spoke to.
In July, SJVN invited engineering, procurement, and construction (EPC) bids from entities empanelled with them to develop a 100 MW solar power project at Dholera solar park (Phase IX), in anticipation of entering into a power purchase agreement with Gujarat Urja Vikas Nigam Limited.
In March this year, GUVNL had retendered the 700 MW of grid-connected solar projects located in the state's Dholera solar park (Phase IX).
The ceiling tariff for the tender was set at ₹2.92 (~$0.039)/kWh. The Ministry of New and Renewable Energy (MNRE) had announced that the upper ceiling tariffs would no longer be prescribed in future bids for solar and wind projects. However, since this capacity was retendered out of the 1 GW capacity floated last year, it came with a ceiling tariff.
Background
The tender was originally floated in January 2019, with the upper tariff ceiling of ₹2.75 (~$0.037)/kWh. Even after four bid extensions, the tender ended up being under subscribed by 700 MW. As bids totaling 300 MW were submitted, GUVNL auctioned 80% of the capacity for which bids were submitted by rounding it off to 250 MW.
Then in May 2019, the state had auctioned 250 MW of solar projects at Dholera Solar Park (Phase V). Gujarat Industries Power Company Limited bid ₹2.75 (~$0.039)/kWh to set up 50 MW of grid-connected solar PV projects while Tata Power won the bid to develop 200 MW at ₹2.75 (~$0.039)/kWh.
The Dholera solar park is expected to cover an area of more than 27,000 acres upon completion. According to the Gujarat state government's release issued earlier this year, "The proposed solar park will attract investment of ₹250 billion (~$3.84 billion) and provide employment opportunities to more than 20,000 individuals."
According to Mercom's India Solar Project Tracker, Gujarat has about 2.4 GW of large-scale solar projects in operation, and approximately 2.3 GW capacity is currently under the development pipeline, as of June 2020.
Also, in March this year, GUVNL announced the list of successful bidders in its auction for 500 MW of grid-connected solar projects (Phase VIII).The successful bidders were Vena Energy Clean Power Private Limited, which won a capacity of 40 MW at the quoted price of ₹2.61 (~$0.034)/kWh, Juniper Energy Green Power Limited which won a capacity of 190 MW at ₹2.63 (~$0.035)/kWh. Tata Power placed its bid for 200 MW but won a capacity of 120 MW in line with the bucket filling method at a tariff of ₹2.64 (~$0.036)/kWh.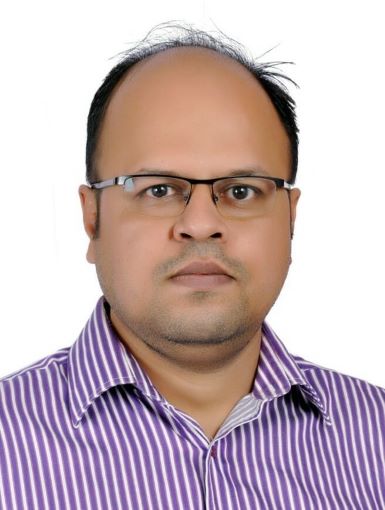 Rakesh Ranjan is a staff reporter at Mercom India. Prior to joining Mercom, he worked in many roles as a business correspondent, assistant editor, senior content writer, and sub-editor with bcfocus.com, CIOReview/Silicon India, Verbinden Communication, and Bangalore Bias. Rakesh holds a Bachelor's degree in English from Indira Gandhi National Open University (IGNOU). More articles from Rakesh Ranjan.