SJVN Limited, a joint venture of the center and the government of Himachal Pradesh, has invited bids for the development of a 100 MW (AC) solar power project at Dholera solar park (Phase IX) in Gujarat.
Besides the design, engineering, supply, installation, testing, and commissioning of the project, the contract will also cover comprehensive operation and maintenance (O&M) activities for ten years.
As per the tender document, SJVN intends to enter into a power purchase agreement with Gujarat Urja Vikas Nigam Limited in response to the tender that was reissued in March.
Accordingly, SJVN invited bids from the empanelled parties of SJVN under build own operate (BOO) basis.
The duration of the engineering, procurement, and construction (EPC) contract will be 15 months from the date of issue of the letter of award, including the commissioning period and the successful performance guarantee period of one month.
Interested bidders will have to submit an amount of ₹1.18 million (~$15,832) as the earnest money deposit (EMD). The last date for the submission of bids is July 16, 2020, and the pre-bid meeting will take place on July 08, 2020.
Regarding the financial criteria, the bidder should have an average annual turnover of ₹3.8 billion (~$50.9 million) for the last three financial years.
The net worth of the bidder should be positive during the last financial year, and it should be positive during two of the last three financial years. In the case of a joint venture, both partners should meet the criteria of positive net worth for a minimum of two financial years in the last three years.
The Dholera solar park is expected to cover an area of more than 27,000 acres upon completion of 5 GW of solar projects. According to a Gujarat state government release issued earlier, "The proposed solar park will attract investment of ₹250 billion (~$3.84 billion) and provide employment opportunities to more than 20,000 individuals."
Tendered in January 2019, the upper tariff ceiling for this tender had been set at ₹2.75 (~$0.039)/kWh, which was later raised to ₹2.92 (~$0.039)/kWh. Even after four bid extensions, the tender ended up being undersubscribed by 700 MW. As bids totaling 300 MW were submitted, GUVNL auctioned 80% of the capacity for which bids were submitted by rounding it off to 250 MW.
Then in May 2019, the state had auctioned 250 MW of solar projects at Dholera Solar Park (Phase V).
After the 700 MW was reissued in March, GUVNL in May extended the bid submission deadline for its tender for 700 MW of solar projects.
Previously, Mercom reported that GUVNL also announced the list of successful bidders in the auction for 500 MW of grid-connected solar projects (Phase VIII). The successful bidders were Vena Energy Clean Power Private Limited, which won a capacity of 40 MW at the quoted price of ₹2.61 (~$0.035)/kWh, Juniper Energy Green Power Limited which won a capacity of 190 MW at ₹2.63 (~$0.036)/kWh. Tata Power placed its bid for 200 MW but won a capacity of 120 MW in line with the bucket filling method at a tariff of ₹2.64 (~$0.037)/kWh.
Image credit: LONGi Solar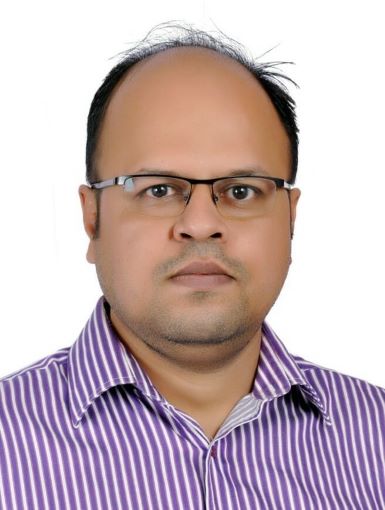 Rakesh Ranjan is a staff reporter at Mercom India. Prior to joining Mercom, he worked in many roles as a business correspondent, assistant editor, senior content writer, and sub-editor with bcfocus.com, CIOReview/Silicon India, Verbinden Communication, and Bangalore Bias. Rakesh holds a Bachelor's degree in English from Indira Gandhi National Open University (IGNOU). More articles from Rakesh Ranjan.