The Gujarat Urja Vikas Nigam Limited (GUVNL) has announced the list of successful bidders in the auction for 500 MW of grid-connected solar projects (Phase VIII).
The successful bidders were Vena Energy Clean Power Private Limited which won a capacity of 40 MW at the quoted price of ₹2.61 (~$0.035)/kWh, Juniper Energy Green Power Limited which won a capacity of 190 MW at ₹2.63 (~$0.036)/kWh. Tata Power placed its bid for 200 MW but won a capacity of 120 MW in line with the bucket filling method at a tariff of ₹2.64 (~$0.037)/kWh.
A GUVNL official has confirmed the conclusion of the auction to Mercom.
According to Mercom's India Solar Project Tracker, GUVNL had auctioned ~2.4 GW of solar projects under (Phase I to Phase VII). Out of this, Phase I – 500 MW is now operational.
Earlier this month, GUVNL had announced the list of technical bidders for this tender in which Tata Power, Juniper Green, and Vena Energy had bid to develop 200 MW, 190 MW, and 40 MW, respectively. By receiving a total to 430 MW of technical bids, the tender was undersubscribed by 70 MW. As this tender was undersubscribed, only 80% of the capacity bid for could be auctioned, which amounts to 350 MW.
In February this year, GUVNL had issued a request for selection (RfS) for the purchase of power from 500 MW of grid-connected solar projects (Phase VIII). The maximum tariff payable to the selected bidder was set at ₹2.65 (~$0.037)/kWh. The tender was issued to procure solar against the distribution companies' renewable purchase obligation (RPO). The successful bidders were expected to set up the solar project, including the transmission network up to the delivery point. The projects would be technology agnostic within the existing photovoltaic technology. According to the tender, solar projects will also be allowed to be set up in the existing wind farm which is already connected to the grid. This will be subject to the availability of spare capacity for renewable integration at the Gujarat Energy Transmission Corporation Limited (GETCO) or Central Transmission Utility (CTU) substation and will also depend on compliance. In this tender, the performance bank guarantee (PBG) was also reduced to ₹944,000 ($12,737) by GUVNL in line with the amendment in the bidding guidelines issued by the Solar Energy Corporation of India's restricting the PBG to ₹800,000 ($10,814)/MW plus goods and services tax (GST).
GUVNL will now approach the Gujarat electricity commission for the adoption of tariffs and any delay in the adoption beyond 60 days from date of filing of the petition will lead to a corresponding extension in the due date for the financial closure and scheduled commissioning timeline. Also, if the exemption from basic customs duty is withdrawn, it will be considered as 'Change in Law' under the power purchase agreements.
According to Mercom India Research, Gujarat had around 2.35 GW of large-scale solar projects in-operations, and over 1.9 GW of large-scale solar projects are under development pipeline.
Meanwhile, the Ministry for New and Renewable Energy (MNRE) recently said that upper ceiling tariffs or tariff caps would no longer be prescribed in future bids. It has directed Solar Energy Corporation of India (SECI), National Thermal Power Corporation (NTPC), state distribution companies (DISCOMs), and other implementing agencies that they will procure renewable energy (RE) power either through the single renewable source or various combinations of renewable sources with or without storage as per their procurement policies.
Image credit: Greenskies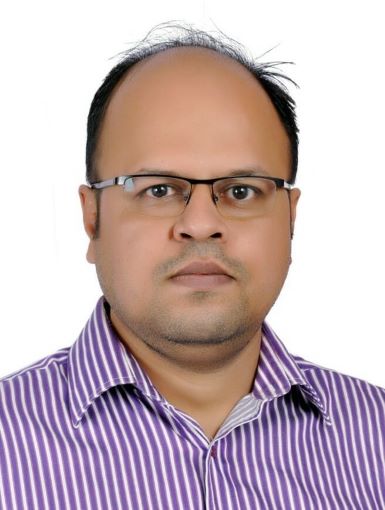 Rakesh Ranjan is a staff reporter at Mercom India. Prior to joining Mercom, he worked in many roles as a business correspondent, assistant editor, senior content writer, and sub-editor with bcfocus.com, CIOReview/Silicon India, Verbinden Communication, and Bangalore Bias. Rakesh holds a Bachelor's degree in English from Indira Gandhi National Open University (IGNOU). More articles from Rakesh Ranjan.