Delhi's air quality deteriorated to the 'very poor category' as low temperatures and slow surface winds allowed the accumulation of pollutants. According to health experts, the capital city saw an average Air Quality Index (AQI) value of 366.50, which can lead to respiratory illnesses on prolonged exposure.
On November 24, PM2.5 levels touched 162, while PM10 levels were at 279. These limits are considered 'very unhealthy.' Particulate matter (PM) contains microscopic solids or liquid droplets that are so small that they can be inhaled and cause serious health problems. Some particles less than 10 micrometers (PM10) in diameter can get deep into the lungs, and some may even get into the bloodstream. Particles less than 2.5 micrometers (PM2.5) in diameter pose the most significant health risk.
Schools and colleges have been shut in the city until November 29, while government officials have been asked to work from home.
Delhi remains one of the most polluted cities globally, with abysmal air quality levels, especially around the onset of winter, when farmers in the neighboring states burn crop stubble to clear agricultural waste.
The Supreme Court bench hearing public interest litigation (PIL) on Delhi's air pollution observed that advanced measures must be taken on Delhi's air quality crisis. The Commission for Air Quality Management in National Capital Region and Adjoining Areas (CAQM) must anticipate the weather situation and take appropriate measures in advance. The Supreme Court will hear the PIL next on November 29.
Last month, the Ministry of Power issued a proposal to amend the Electricity Act, 2021 to ensure that distribution companies provide round-the-clock uninterrupted power supply to consumers so that they do not have to use diesel generators, a significant contributor to pollution. The Ministry had proposed the amendments in light of increasing levels of air pollution in the metros and big cities.
In 2019, India launched a program to battle the increasing level of pollutants in the air. The National Clean Air Program (NCAP) is a time-bound national-level strategy for pan-India implementation to tackle the rising air pollution problem across the country. City-specific action plans are formulated for 102 non-attainment cities identified for implementing mitigation actions under the new program.
Widespread adoption of electric vehicles (EVs) with power sector decarbonization policies will improve net air quality and health benefits in every Indian state by 2040, the International Council on Clean Transportation said in a recent report. Combining EV adoption with power sector decarbonization will improve air quality in every Indian state compared to the baseline in 2040. The report said that this would result in around 70,380 avoided premature deaths, equal to avoided health costs of up to $81 billion in 2040 alone.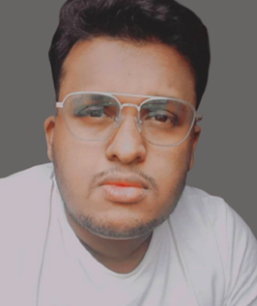 Arjun Joshi is a staff reporter at Mercom India. Before joining Mercom, he worked as a technical writer for enterprise resource software companies based in India and abroad. He holds a bachelor's degree in Journalism, Psychology, and Optional English from Garden City University, Bangalore. More articles from Arjun Joshi.