Canada-based solar module manufacturer Canadian Solar released its financial results for the first quarter (Q1) of 2021. The company's net revenue in Q1 2021 grew by 32% year-over-year (YoY) and 5% quarter-over-quarter (QoQ) to $1.1 billion.
The company has developed over 5.7 GW of solar projects across six continents. Its solar and energy storage project development pipeline is nearly 21 GW and 17 GWh, respectively.
As of March 31, 2021, the company's projects in operation totaled 477 MW of solar and 3 MWh of battery storage projects.
The Company intends to grow its volume of project sales by a compound annual growth rate of 25% over the next five years. It also plans to recycle a large portion of the capital into developing new solar projects.
The revenue growth in Q1 2021 was driven by higher project sales in Japan and the United States, a higher module average selling price, partially offset by lower module shipments recognized as revenues.
The company's total module shipments in the first quarter of 2021 were 3,139 MW, a 42% increase from the same period last year and a 5% increase from the previous quarter. The top five markets ranked by shipments were the U.S., China, Brazil, Australia, and Japan. Of the total, 267 MW was shipped to the utility-scale solar projects owned by the company.
The gross profit in Q1 2021 was $195 million, up 38% from the last quarter but down 13% from the numbers compared to the same period a year before.
The gross margin in the first quarter of 2021 was 17.9% and 13.6% in Q4 2020.
The sequential gross margin expansion was mainly driven by an increased contribution of high margin project sales and higher module average selling price, partially offset by higher manufacturing costs.
Net income in Q1 2021 was $23 million compared to $7 million in the fourth quarter of 2020.
Net foreign exchange loss in Q1 2021 was $7 million, compared to a net profit of $4 million in Q4 2020 and a net loss of $1 million in the first quarter of 2020. The net loss was primarily driven by the relative U.S. dollar strength to the Japanese yen.
The company currently manages over 2 GW of operational projects under long-term operation & maintenance agreements. An additional 2 GW of contracted projects will be operated and maintained by the company once they are placed in operation.
Canadian Solar's Chairman and Chief Executive Officer Shawn Qu said, "First quarter 2021 revenue and gross margin came in at the high-end of our guidance, as our team remained focused on achieving financial and business improvements despite the challenging market conditions. We nearly doubled our total storage project development pipeline and expect this positive momentum to continue, which should greatly enhance the value of our development pipeline. We further strengthened our competitive position with our recent strategic partnership with Habitat Energy, which will leverage our global scale and platform while helping us improve the software capabilities of our battery storage projects. "
The company reported an 8.6% increase in net revenue with $3.47 billion in 2020 compared to $3.20 billion in 2019 due to a 32% annual growth in total module shipments to 11.3 GW. However, Canadian Solar recorded an 11.6% decline in its net income to $147.24 million in 2020 from $166.55 million in 2019.
In February this year, the company had announced the closure of the Japan Green Infrastructure Fund, which secured capital investment worth JPY22 billion (~$208 million). The investment will be used to develop, build, and accumulate new solar projects in Japan. The fund will further consider green bond placements and project finance loans as it expands its asset portfolio.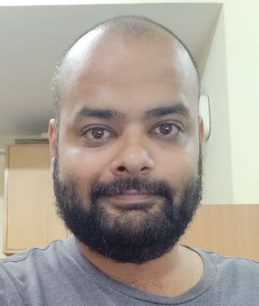 Rahul is a staff reporter at Mercom India. Before entering the world of renewables, Rahul was head of the Gujarat bureau for The Quint. He has also worked for DNA Ahmedabad and Ahmedabad Mirror. Hailing from a banking and finance background, Rahul has also worked for JP Morgan Chase and State Bank of India. More articles from Rahul Nair.