Bharat Heavy Electricals Limited (BHEL) has invited bids from original equipment manufacturers (OEMs) to enter into a memorandum of understanding (MoU) to supply 42,000 metric tons (MT) of module mounting structures.
The last date to submit the bids is December 29, 2021. Bids will be opened on the same day.
The MoU will remain valid for one year.
The vendor must procure raw materials from OEM sub-vendors such as Tata Steel, Steel Authority of India Limited, Jindal Steel, and the Rashtriya Ispat Nigam.
The mounting structures should be hot-dip galvanized with an average coating thickness of at least 80 microns. The local coating thickness should be a minimum of 70 microns for protection against corrosion.
The pre-galvanized material coating should conform to IS:277. Galvanization should not be less than 550 GSM (both sides), and base metal thickness to be as per BHEL specifications. The exposed edges of the material should be painted with zinc-rich paint or spray for edge protection.
The components should be packed in bundles with steel straps and corner wedges of plastic or rubber to prevent damage to the surface during handling. The bundles should be supplied in lots of 50 and 100 for easy handling and accounting.
The supplied MMS should carry a warranty for a minimum of 18 months from the date of supply.
The bidder should be a manufacturer and have an in-house cold roll forming facility with a minimum capacity of 200 MT for Category CRF-I, 500 MT for Category CRF-II, 800 MT for Category CRF-III, 1,000 MT for Category CRF-IV, 200 MT for Category CF-V, and 500 MT for Category CF-VI.
Also, the bidder should either have an in-house galvanization facility or a hot-dip galvanization factory at one of its subsidiaries or a tie-up with another company.
BHEL specified that 25% of the tendered quantity had been earmarked for micro and small enterprise (MSE) suppliers. Of this quantity, 6.25% has been allocated for procurement from MSEs owned by Scheduled Caste and Scheduled Tribe entrepreneurs and 3% from women-owned MSEs.
An MSE vendor quoting within the price band of lowest (L1) + 15% will be allowed to supply 25% of the requirement subject to the acceptance of the L1 price. In case the L1 bidder is not an MSE, then all the MSE vendors who have quoted within the range of L1 + 15% will be given the opportunity in order of their ranking to bring down their price to match the L1 price. The contract will be awarded to the MSE vendor who matches the price quoted by the L1 bidder.
If the quantity is not supplied within the stipulated time, the vendor will have to pay liquidated damages at 0.5% of the contract value, subject to a maximum of 10% of the total contract value.
In May this year, BHEL invited bids for the supply of 2,250 MT of module mounting structures (3mm and above) for the 500 MW solar project at Neemuch Solar Park in Madhya Pradesh.
Earlier, BHEL had issued a request for a quotation for the supply of module mounting structures for Gujarat State Electricity Corporation Limited's solar projects in the state.
Subscribe to Mercom's India Solar Tender Tracker to stay on top of tender activity in real-time.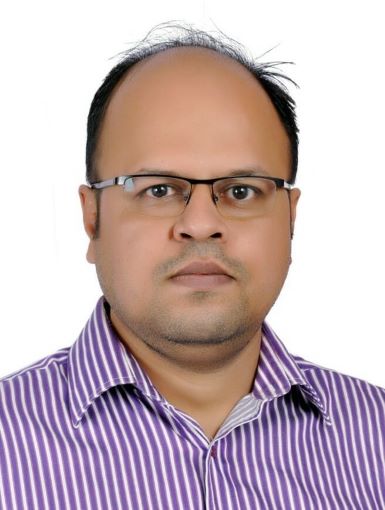 Rakesh Ranjan is a staff reporter at Mercom India. Prior to joining Mercom, he worked in many roles as a business correspondent, assistant editor, senior content writer, and sub-editor with bcfocus.com, CIOReview/Silicon India, Verbinden Communication, and Bangalore Bias. Rakesh holds a Bachelor's degree in English from Indira Gandhi National Open University (IGNOU). More articles from Rakesh Ranjan.