Financial services provider Alte Leipziger Hallesche (ALH Group) is indirectly acquiring 49.9% of a portfolio of sixteen solar farms with a total capacity of 597 MW owned by Energie Baden-Württemberg AG (EnBW).
Located in the German states of Brandenburg, Baden-Württemberg, Bavaria, Mecklenburg-Western Pomerania, Rhineland-Palatinate, and Saxony, the solar farms were developed and built by EnBW, and most have only been connected to the grid in the last few years.
The portfolio also includes the new large-scale Weesow, Gottesgabe, and Alttrebbin solar projects – the first solar farms of such size in Germany to be built without subsidies. These account for around 80% of the installed capacity. Energy generation from these three large solar farms alone will avoid some 325,000 tons of carbon emissions a year.
The partnership covers the entire operating life of the solar farms. EnBW will continue to manage, service, and maintain the solar farms and market the green power they generate. Their annual output averaging 580 GWh is enough to meet the needs of over 200,000 three-person households in Germany.
The transaction is expected to be completed later this year. The two parties have not disclosed the purchase price.
"Selling minority stakes on the basis of investment models is part of EnBW's renewable energy business model. We plan to invest the sale proceeds in new growth projects in the renewable energy and grids segments. This is more important now than ever before because every megawatt-hour from renewables makes Germany a little less dependent on fossil fuels," said EnBW CFO Thomas Kusterer.
"The investment is an important contribution towards our goal of substantially expanding the sustainability of our investment activities. This cooperation in renewables is an ideal complement to our existing portfolio of onshore and offshore wind farms," said Martin Rohm, Chief Investment and Finance Officer of the ALH Group."
EnBW owns a solar pipeline of around 2.5 GW in Germany.
EnBW acquired 800 MW of solar projects in Brandenburg from Procon Solar in June.
In January, EnBW and bp were awarded a lease option off the east coast of Scotland to develop a major offshore wind project named Morven. The lease would allow them to develop a fixed-bottom offshore wind project with a total capacity of about 2.9 GW to meet the power needs of over three million homes.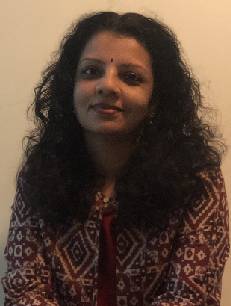 Vijayalakshmi is a staff reporter at MercomIndia.com. She has two decades of experience as an independent journalist and features writer, and her work is featured across various publications and genres such as business, food, and clean energy. More articles from Vijayalakshmi.