German electric utility EnBW has agreed to acquire 400 MW of solar projects in Brandenburg from Procon Solar.
The agreement includes an option for EnBW to acquire a further 400 MW of capacity.
The contract covers solar projects at various stages of development and will be undertaken in two phases. Projects in the advanced stages with a capacity of around 400 MW will initially be transferred to EnBW in July. EnBW will retain the expertise of the current project development team at Procon Solar.
EnBW will use Procon's Cottbus site for its office since further projects with a capacity of around 400 MW will follow by February 2023.
At least half of EnBW's generation portfolio will consist of renewable energies by 2025. It is firmly committed to bringing about the energy transition for the people and communities in Brandenburg and Lusatia. Its three existing solar parks in Weesow-Willmersdorf, Gottesgabe, and Alttrebbin were all built without state funding and have a combined capacity of around 500 MW.
"We are confident that our experience of working with others at the local level combined with the entire company's expertise in the energy industry can bring real benefits to the region," said Harald Schmoch, Head of Renewable Energies at EnBW.
In December 2021, EnBW signed a power purchase agreement with materials manufacturer Covestro to sell power from its solar farm in Brandenburg from the beginning of this year.
In January this year, EnBW and bp were awarded a lease option to develop a 2.9 GW offshore wind project off the coast of Aberdeen in the UK.
"It is important that the ideas and solar projects started by the company are guided to success in conjunction with the proficient and committed employees. In EnBW, we have found a strong partner for the energy transition in Lusatia. EnBW's local character, regional roots established through reliable operation of its own solar power plants, economic strength, and leading knowledge of the energy industry in matters relating to supply and the future of the energy transition were decisive factors," said Klaus Hoff, Managing Director and partner of Procon Solar GmbH.
EnBW owns a solar project pipeline of around 2.5 GW in Germany. With the addition of Procon Solar's projects in the Lusatia region, EnBW's pipeline will grow by over 25% to 3.3 GW.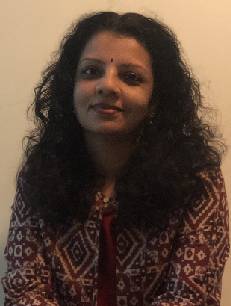 Vijayalakshmi is a staff reporter at MercomIndia.com. She has two decades of experience as an independent journalist and features writer, and her work is featured across various publications and genres such as business, food, and clean energy. More articles from Vijayalakshmi.