Kolkata-based solar cells and modules manufacturer Websol Energy and Amp Energy India have formed a joint venture to manufacture up to 1.2 GW of mono PERC solar cells and modules.
This will be done in two phases of 600 MW each at Websol's unit at Falta in West Bengal.
Websol will hold a stake of 51% and AMP 49% in the venture, with neither entity having any shareholding in the other outside of the JV. The shareholding of Amp will not exceed 50% on a fully diluted basis.
The project is to be financed with a combination of debt and equity. In all, 20,000 equity shares each of ₹10 (~$0.13) will be issued between Websol and Amp Energy.
The companies have agreed that Amp Energy would offtake 50% of the production, with the rest sold in the market. The companies hope this will help fill the demand-supply gap for cells and modules in the Indian market.
The joint venture's board will have five directors, with Websol and Amp entitled to appoint two directors each. There will be one independent director/CEO.
"There is an extremely strong demand for solar cells manufactured in India, and with favorable policies in place, the costs of manufacturing will also go down as the industry scales and becomes more competitive. We believe that our entry into manufacturing would not only help in backward integration but also help us have better control over the supply chain of critical components. We have always supported the government's Aatmanirbhar Bharat initiative by generating renewable energy in India, and this natural progression into manufacturing is also an extension of our support." Pinaki Bhattacharyya, MD, and CEO, Amp Energy India, said.
In July this year, Websol Energy's board of directors approved a proposal to set up a solar cell and module-making plant of up to 1.8 GW capacity.
Last September, Websol received approval for its modules under the Approved List of Module Manufacturers from the Ministry of New and Renewable Energy.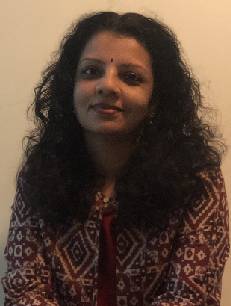 Vijayalakshmi is a staff reporter at MercomIndia.com. She has two decades of experience as an independent journalist and features writer, and her work is featured across various publications and genres such as business, food, and clean energy. More articles from Vijayalakshmi.