BloombergNEF (BNEF) and the Business Council for Sustainable Energy (BCSE) have, in their report 'Sustainable Energy in America Factbook', said that renewable generation continued to expand its share in the power mix in the United States in 2020 despite the COVID-19 pandemic.
A total of 33.6 GW of wind and solar capacity was added to the country's grid in 2020. The contribution of renewables in the U.S. grew 11% YoY in 2020, with a 15% jump in output from wind and solar and a 5% increase in hydropower generation.
Coal consumption took a hit and plunged 21% in 2020 in the wake of decreased power demand, and coal-fired power plant closures.
The effect of COVID-19 pandemic and the economic disruption caused a massive drop in national greenhouse gas emissions, and the energy demand for electricity and transportation fell by 3.8% and 14.4%, respectively, supporting the 9% YoY decline in greenhouse gases.
Speaking on the decline in greenhouse emissions, Ethan Zindler, BloombergNEF's head of Americas, said, "In a year when so much went sideways, it was a blockbuster year for renewable energy, and for the first time, a record 40% of the power consumed generated no CO2 emissions. Decarbonization of energy accelerated in 2020, and the benefits will be felt for years to come."
Renewable Energy Capacity
According to the report, the United States installed nearly 33.8 GW of renewable capacity in 2020, up by 12.8 GW from 2019, to mark the highest year on record.
Wind installations hit a record high of 17.1 GW in 2020.
Solar installations rose to 16.5 GW in 2020 compared to 11.5 GW in 2019 as utility-scale and residential installations proved resilient.
U.S. wind capacity rose to 126 GW in 2020 and continued to be the largest source of U.S. zero-carbon power generation for the second year in a row, at 335TWh.
Hydro generation also increased to 14TWh and accounted for 35% of total renewable output.
Renewables' contribution to the power grid set another record, rising 11% year-on-year. Renewable energy generated a fifth of U.S. power in 2020.
Residential Solar
As per the report, residential solar installations continued to grow in 2020 despite delays in construction activity due to the lockdown orders. The shift away from third-party ownership towards customer-owned residential solar continued in 2020 as declining system prices and improved loan facilities made it attractive.
Clean Energy Investments
The investments for global energy transition hit $500 billion for the first time in 2020 – a 9% increase over 2019. The U.S. accounted for $85 billion but decreased 11% compared to 2019.
Corporate Procurement for Clean Energy
The report points out that the power purchase agreements (PPAs) signed by corporates for clean energy totaled 11.9 GW in 2020, down from 14.1 GW in 2019. Covid-19 was the biggest factor for this drop. Some 7.6 GW of deals were announced in the second half of the year.
The U.S. green tariff model, where a regulated utility purchases clean energy on behalf of a corporate, failed to grow after a record 2.6 GW of clean energy was purchased through this mechanism in 2018. Companies announced 2.4 GW of green tariffs in 2019 and just 1.5 GW in 2020.
Solar and Storage
The solar and storage project pipeline grew in 2020. Developers continued to plan in key regions like the Southwest and California, even as new state markets grew. Texas now has 2 GW of solar co-located with storage, as storage developers look to secure the tax credit's cost advantage.
Large Scale Wind Projects
The onshore wind sector posted its highest-ever year of installations in 2020, with installations of 17 GW. While some delays hampered the progress, many projects still made up for the lost time and became operational by the end of the year.
Pumped Storage
Pumped hydropower storage projects accounted for about 91% of installed energy storage capacity in the U.S. While pumped hydro remains the frontrunner in energy storage, other technologies, mainly lithium-ion batteries, have also dominated the energy storage space since 2011.
Electric Vehicles
Sales of electric vehicles (EVs) failed to take off in 2020, increasing from 320,000 units in 2019 to 325,000 units in 2020. The Tesla Model 3 continued to be the highest-selling EV at 119,000 units.
Sales of hybrid electric vehicles (HEVs) reached 361,000 units in 2020, a 15% increase from 2019. Meanwhile, fuel cell vehicle sales decreased by 61% compared to 2019, falling to over 900 units.
According to a report published by the National Renewable Energy Laboratory, residential, commercial-rooftop, and utility-scale solar systems witnessed a 64%, 69%, and 82% decline in costs since 2010, respectively, in the U.S.
Earlier, BNEF's Power Transition Trends 2020 reported that new solar and wind installations made up 67% of new power capacity added globally in 2019. In contrast, additions from fossil fuels were down to 25% in 2019.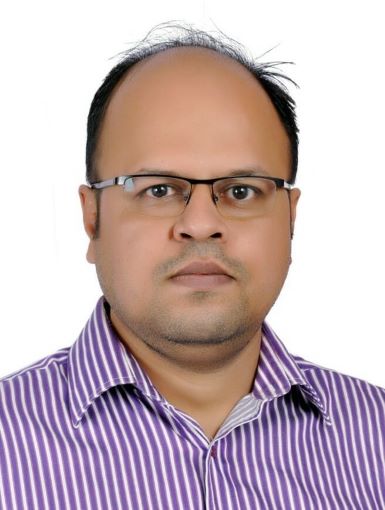 Rakesh Ranjan is a staff reporter at Mercom India. Prior to joining Mercom, he worked in many roles as a business correspondent, assistant editor, senior content writer, and sub-editor with bcfocus.com, CIOReview/Silicon India, Verbinden Communication, and Bangalore Bias. Rakesh holds a Bachelor's degree in English from Indira Gandhi National Open University (IGNOU). More articles from Rakesh Ranjan.