The UK government is closing the plug-in grant program after successfully kickstarting the country's electric car revolution and supporting the sale of half a million electric cars.
in 2011 to promote the sale of electric vehicles (EV). A discount of 35% was offered on the purchase price of electric cars. Now, the government has withdrawn the subsidy after providing over £1.4 billion (~$1.48 billion) and supporting the purchase of half a million electric vehicles in the last eleven years.
All existing applications will still be offered the grant. The funds would be diverted to installing charging stations and supporting taxi and van drivers to transition to EVs.
From the beginning, the government had clarified that the plug-in grant would be a temporary program and run until the end of 2023. Frequent changes in the terms, such as reductions in the grant size and the models covered, did not influence the steadily soaring sales or the models introduced. Today the UK EV market is a fully-grown market with ultra, low-emission battery and hybrid electric vehicles attributing to more than 50% of the sales.
Now that the goal is met, the government is redirecting the funding to address other roadblocks to EV ownership and accelerate the government's drive to net zero. As per the autumn statement released by the government, £300 million (~$366 million) in grant funding will be used to improve sales of plug-in taxis, motorcycles, vans and trucks, and wheelchair-accessible vehicles.
With one in six cars turning out to be an EV, the government is focused on developing a convenient, accessible, scalable charging network across the country ahead of the demand. At least 300,000 public, on-street chargers will be installed by 2030.
Worldwide, sales of EVs have increased over the last few years. According to a recent International Energy Agency report, the sale of electric cars more than doubled to 6.6 million in 2021 from 3 million, accounting for 9% of the global car market.
Significant savings in running costs for electric cars compared to petrol or diesel equivalents can often exceed the current £1,500 (~$1,838) value of the grant, and electric car drivers will continue to benefit from generous incentives including zero road tax and favorable company car tax rates, which can save drivers over £2,000 (~$2,451) a year.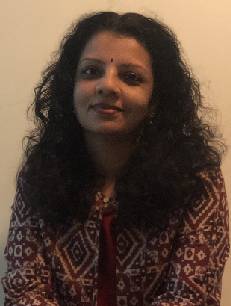 Vijayalakshmi is a staff reporter at MercomIndia.com. She has two decades of experience as an independent journalist and features writer, and her work is featured across various publications and genres such as business, food, and clean energy. More articles from Vijayalakshmi.