Turno, a startup providing technology-based solutions for commercial electric vehicle (EV) buyers, has raised $3.1 million in an equity funding round led by Stellaris Venture Partners and Avaana Capital.
The investment raised will be used to accelerate investments in the company's proprietary battery technology to lower EV ownership costs.
"Our mission is to replace all diesel miles in commercial vehicles with electric miles. We are excited to have investors, who are amongst the few to understand the nuances of EV investments and share our deep passion for accelerating India's transition to green mobility," said Hemanth Aluru, Co-Founder and CEO of Turno.
Turno's battery technology is a hybrid method of data science, simulations, and empirical testing to accurately predict the age of battery systems used in commercial EVs.
Aluru told Mercom, "Using our customers' massive battery usage datasets, a recommendation engine will be created to build operating envelopes for individual batteries and predict the implications on battery behavior and life."
"This technology, developed through a global knowledge-sharing process, will reduce owners' operating costs and improve battery utilization quotients and life cycles over their entire lifetime, thus optimizing global material usage for batteries. This will lead us to create a diversified solution encompassing material-level changes to user-behavior changes," he said.
Turno's technology platform guides consumers in selecting the right EVs for their needs. The Turno credit app helps find financing at low down payment and interest rates. Its battery tech user app gamifies driver behavior to optimize battery life and guarantees a 30% higher buyback value.
The company said it had built a proprietary early warning system that leverages IoT (internet of things) data from connected vehicles. It predicts consumer credit performance, enabling bank and NBFC (non-banking financial company) partners to confidently build commercial EV loan books.
Within just two months of its launch, Turno claims to have captured a 75% market share in the retail cargo 3W segment in Bengaluru and forged partnerships with leading 3-wheeler electric OEMs such as Mahindra, Piaggio, Omega Seiki Mobility, and Etrio.
The current seed round saw participation from many angel investors also.
Recently, Gurugram-based EV battery-swapping network Battery Smart raised $25 million in its Series A funding round led by Tiger Global.
In January, Indian electric commercial vehicle startup EVage announced that it raised $28 million in its seed funding round led by RedBlue Capital.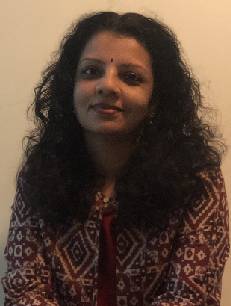 Vijayalakshmi is a staff reporter at MercomIndia.com. She has two decades of experience as an independent journalist and features writer, and her work is featured across various publications and genres such as business, food, and clean energy. More articles from Vijayalakshmi.