The Ministry of Road Transport and Highways (MoRTH) has sought comments from the public on the adoption of E20 as an automotive fuel and for the adoption of its mass emission standards.
This fuel is a blend of 20% ethanol with gasoline and used in E20 compliant vehicles. It is effective in reducing carbon dioxide and hydrocarbon emissions. The fuel will help India reduce its oil imports while boosting energy security.
According to a MoRTH draft notification, the vehicle manufacturer will have to define the vehicle's compatibility with the percentage of ethanol in the blend of E20 and display the fuel mix information on the vehicle on a sticker.
The government earlier announced that it would allow two-wheelers running on electricity or alternate fuels (such as bio-ethanol) to be operated as taxis. The Ministry of Road Transport and Highways has also exempted electric vehicles running on ethanol or methanol from permit requirements.
Recently, Pramod Chaudhari, Founder & Executive Chairman of Praj Industries, a developer of 2G bio-ethanol technology, shared his views on the government's push towards ethanol-based fuels in an interview with Mercom. "The government has planned to achieve a 20% ethanol blending program (EBP) by 2030 and replace 15 million metric tons of CNG in the first phase. It also launched the progressive National Biofuels Policy and is setting up 12 crops residue-based 2G ethanol projects across India, of which five have been initiated in the first phase," Chaudhari said.
During a session in the Lok Sabha, Dharmendra Pradhan, Minister of Petroleum and Natural Gas, had said,  "The government is promoting the use of compressed biogas as an alternative green transport fuel for the efficient management of biomass and organic waste. In this direction, the oil public sector units launched the Sustainable Alternative Towards Affordable Transportation (SATAT) initiative on October 1, 2018.
Until June 2019, oil and gas marketing companies have awarded letters of intent (LoIs) to 344 plants for the production and supply of compressed biogas, informed Pradhan.
In May 2018, the central government cabinet approved the National Policy on Biofuels – 2018. One crore liter of E10 was said to save around 20,000 tons of CO2 emissions.
In March 2019, the government initiated the Pradhan Mantri JI-VAN (Jaiv Indhan- Vatavaran Anukool fasal awashesh Nivaran) Yojana for providing financial support (viability gap funding) to integrated bioethanol projects using lignocellulosic biomass and other renewable feedstock to set up the second generation ethanol projects across the country.
Pradhan had also informed the Lok Sabha members that the National Policy on Biofuels-2018 approved by the government has an indicative target of 20% blending of ethanol in petrol and 5% blending of biodiesel in diesel by 2030.
Image credit: By Mariordo Mario Roberto Duran Ortiz – Own work, CC BY 3.0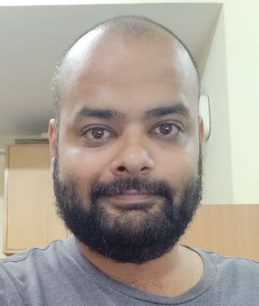 Rahul is a staff reporter at Mercom India. Before entering the world of renewables, Rahul was head of the Gujarat bureau for The Quint. He has also worked for DNA Ahmedabad and Ahmedabad Mirror. Hailing from a banking and finance background, Rahul has also worked for JP Morgan Chase and State Bank of India. More articles from Rahul Nair.