According to the latest motor vehicle aggregators guidelines, the government will now allow two-wheelers running on electricity or alternate fuels (such as bio-ethanol) to be operated as taxis.
According to the latest announcement, state governments would facilitate the implementation of this move. The Ministry of Road Transport and Highways has also exempted electric vehicles running on ethanol or methanol from permit requirements.
This comes on the heels of rising air pollution in the national capital making headlines for weeks, making the handling of COVID-19 more difficult. Air pollution is estimated to have caused nearly 4.9 million deaths in 2017, with India and China accounting for 1.2 million each, which was the highest in the world, according to a report "The State of Global Air."
Experts have suggested using crop residue and electric mobility as viable solutions for tackling this menace. The government has been working expeditiously to develop a robust plan to reduce air pollution across the country, which is a step in the right direction.
In India, electric mobility is yet to take off on a massive scale due to several impediments. However, the journey has begun with electric two-wheelers being the biggest drivers of this growth. The registration of high-speed electric two-wheelers stood at 2,544 units in September 2020, a 72% year-on-year increase compared to 1,473 units sold in the same month last year.
In April, SMEV announced that the sale of electric vehicles in the country went up by 20% in 2019-20. The EV industry sold 156,000 electric vehicles in the financial year 2019-20. Out of the total, 152,000 were two-wheelers, 3,400 cars, and 600 buses. However, in FY2018-19, 126,000 two-wheelers, 3,600 cars, and approximately 400 buses were sold, totaling 130,000 units. The increase of 20% has mostly come from electric two-wheelers.
The government has also extended the validity of the second phase of the Faster Adoption and Manufacturing of Electric Vehicles (FAME)-II program for all approved electric vehicle models. The validity was extended by three months and up to December 31, 2020.
Mercom has been consistently tracking the infrastructure development for EVs, and this year has seen tremendous progress. Stay updated with all the latest e-mobility tenders through Mercom India's Tender Tracker and keep track of all regulatory changes by subscribing to Mercom's India RE Regulatory Updates.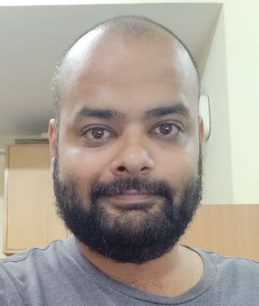 Rahul is a staff reporter at Mercom India. Before entering the world of renewables, Rahul was head of the Gujarat bureau for The Quint. He has also worked for DNA Ahmedabad and Ahmedabad Mirror. Hailing from a banking and finance background, Rahul has also worked for JP Morgan Chase and State Bank of India. More articles from Rahul Nair.