Torrent Power has emerged as the highest bidder for the acquisition of the power distribution company (DISCOM) in the union territory of Dadra & Nagar Haveli, Daman and Diu, according to a press release.
The 51% acquisition of the DISCOM is subject to provisions mentioned in the tender documents. The acquisition process is a part of the Government of India's initiative to privatize DISCOMs in an attempt to make them more efficient.
In December last year, Dadra & Nagar Haveli and Daman and Diu had invited bids to acquire a 51% stake in its DISCOM, responsible for the distribution and retail supply of electricity.
With the latest addition to its portfolio, Torrent will now distribute nearly 25 billion units of power to over 3.8 million customers and cater to a peak demand of over 5,000 MW.
The Ministry of Power had issued draft standard bidding documents to select bidders for acquiring a majority stake in distribution licensees for the distribution and retail sale of electricity. As per the bidding guidelines, the existing distribution licensee's assets will be transferred to the new entity at the state electricity regulatory commission's approved net asset value. The land owned by the current distribution licensee will also be transferred to the entity on a 'right to use' basis at nominal charges.
Speaking on this latest development, Samir Mehta, Chairman of Torrent Group, said, "With this acquisition, Torrent will be entrusted with the responsibility to distribute over 25 billion units of power, which is equivalent to around 2% of India's total power consumption. The acquisition will significantly strengthen Torrent's position as the leading DISCOM in the country, with a presence in 12 cities across three states and one union territory. We are excited to have the opportunity to serve the citizens of Dadra & Nagar Haveli and Daman & Diu and provide them high standards of reliability and service that Torrent stands for."
The company said that it had a strong balance sheet with some of the best financial ratios amongst private players in the private sector, with a debt-equity ratio of 0.79 as of December 31, 2020. The company registered net debt earnings before interest, taxes, and amortization (EBIDTA) ratio of 2.18 for the financial year 2019-20. It had the lowest AT&C losses of 4.53% and the best reliability indices in the country.
The company has an aggregate installed capacity of 3,879 MW comprising 2,730 MW of gas-based capacity and 787 MW of renewable capacity. The company also has a coal-based capacity of 362 MW.
Torrent Power supplies nearly 16.66 billion units of power to 3.65 million customers in Ahmedabad, Gandhinagar, Surat, and Dahez in Gujarat; Bhiwandi, Shil, Mumbra, and Kalwa in Maharashtra; and Agra in Uttar Pradesh.
Recently, the Supreme Court of India vacated a stay given by the High Court of Punjab and Haryana against the privatization of Chandigarh's DISCOM.
Previously, Mercom had discussed various business models through which DISCOMs can be privatized. These can vary from licensing, distribution franchisee, and profit-sharing models. DISCOMS are at the root of all the problems in the Indian energy sector.
Image credit: Photo by wonho kim on Unsplash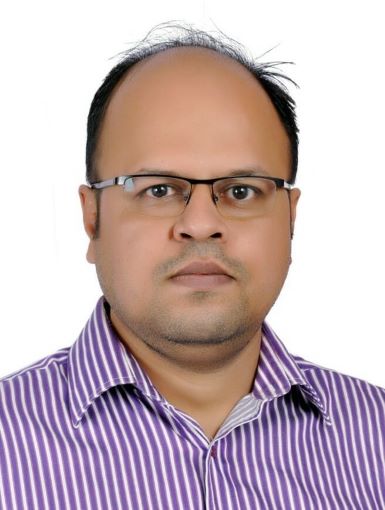 Rakesh Ranjan is a staff reporter at Mercom India. Prior to joining Mercom, he worked in many roles as a business correspondent, assistant editor, senior content writer, and sub-editor with bcfocus.com, CIOReview/Silicon India, Verbinden Communication, and Bangalore Bias. Rakesh holds a Bachelor's degree in English from Indira Gandhi National Open University (IGNOU). More articles from Rakesh Ranjan.