ThomasLloyd Energy Impact Trust plc, a renewable energy investment trust, has acquired the remaining 57% interest in SolarArise India Projects for a cash consideration of $38.5 million. The transaction is expected to be completed in the coming weeks.
The initial 43% interest acquired in SolarArise in 2018 was a part of the seed assets outlined at the initial purchase offering (IPO). The initial purchase is expected to be completed in the coming weeks. The acquisition of the remaining interest is likely to be completed in the fourth quarter of 2022.
ThomasLloyd Energy Impact Trust is a renewable energy investment trust listed on the London Stock Exchange, providing direct access to sustainable energy infrastructure in the fast-growing economies of Asia.
"We are delighted to have reached an agreement to acquire the remaining 57% interest in SolarArise, increasing our holding to 100%. Having now committed or deployed IPO proceeds into ten solar plants in India and the Philippines, 66% of our IPO proceeds have been effectively invested, and with our near-term pipeline, this puts us firmly on track with our deployment targets as set out at IPO. Our strategy of investing in sustainable energy infrastructure in fast-growing economies to deliver financial returns alongside environmental and social benefits represents a large opportunity in areas where the investment case is compelling, and the largest impact can be seen with regards to achieving net-zero," said Nandita Sahgal-Tully, Managing Director of Infrastructure Asset Management at ThomasLloyd.
SolarArise is a Delhi-based renewable energy platform that holds interest in seven solar power projects in India, totaling 434 MW. Of this entire portfolio, 234 MW is operational, and 200 MW is construction-ready.  The entirety of SolarArise's operating revenues is generated under fixed-price, long-term power purchase agreements.
Last July, SolarArise (Talettutayi Solar Projects Nine) won the bid to develop 125 MW of solar projects quoting ₹2.339 (~$0.0314)/kWh in Rewa Ultra Mega Solar Limited's auction for 450 MW of solar projects at the Shajapur Solar Park in Madhya Pradesh.
In 2020, SolarArise (Talettutayi Solar Projects Eight) won a capacity of 9 MW in the Uttar Pradesh New and Renewable Energy Development Agency's 500 MW solar auction.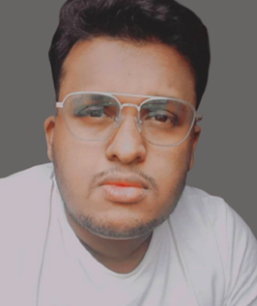 Arjun Joshi is a staff reporter at Mercom India. Before joining Mercom, he worked as a technical writer for enterprise resource software companies based in India and abroad. He holds a bachelor's degree in Journalism, Psychology, and Optional English from Garden City University, Bangalore. More articles from Arjun Joshi.