Tata Power Solar, Fourth Partner Energy, Sunsure Energy, Amplus Solar, and Jakson Solar emerged as the top solar rooftop companies in India in the calendar year (CY) 2021, according to Mercom's recently released India Solar Market Leaderboard 2022.
Mercom's latest report provides insight into the industry leaders' market share and shipment rankings across the Indian solar supply chain.
The top three companies accounted for 29% of the total market share in CY 2021.
The top ten companies accounted for 44% of the total rooftop installations in 2021.
In CY 2021, India added 1.7 GW of rooftop solar, the highest in any given year. The top 10 states accounted for nearly 83% of the cumulative rooftop solar installations at the end of Q4.
The rooftop segment experienced two consecutive years of slowdown (2019 and 2020) in installations due to the COVID pandemic and policy uncertainty. 2021 was a bounce-back year for the rooftop segment.
Rooftop developers
Fourth Partner Energy, Amplus Solar, ORB Energy, Hero Future Energies, and Enerparc were India's top rooftop solar developers in CY 2021. The top three companies accounted for 38% of the total market share in CY 2021.
Rooftop EPCs
Tata Power Solar, Sunsure Energy, Jakson Solar, Roofsol Energy, and Havells India were India's leading solar engineering, procurement, and construction (EPC) companies in CY 2021. The top three companies accounted for 34% of the total market share in CY 2021.
The Ministry of New and Renewable Energy (MNRE) has stated that all open access and net metering (rooftop solar) projects will need to source modules from the vendors listed in the ALMM starting October 1, 2022. The Distributed Solar Power Association (DiSPA), an industry body of developers of distributed solar projects, had petitioned the Delhi High Court against the ALMM mandate, which it claimed could adversely impact the projects under open access and net metering. It suggested that MNRE delay ALMM implementation for commercial and industrial solar projects by one year.
Even with policy restrictions and price volatility in the market, the economic and the environmental benefits of clean energy sources of power, specifically solar is, driving the growth in the rooftop solar segment.
A complete list of the solar rooftop installers and their market share is available through Mercom's India Solar Market Share Tracker.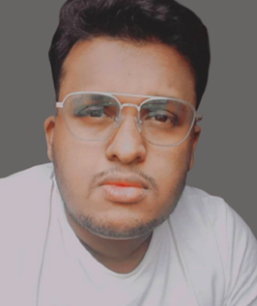 Arjun Joshi is a staff reporter at Mercom India. Before joining Mercom, he worked as a technical writer for enterprise resource software companies based in India and abroad. He holds a bachelor's degree in Journalism, Psychology, and Optional English from Garden City University, Bangalore. More articles from Arjun Joshi.