Researchers from Portland State University, the University of Utah, and the National Renewable Energy Laboratory (NREL) said they have identified a new method to improve efficiencies at solar projects through ...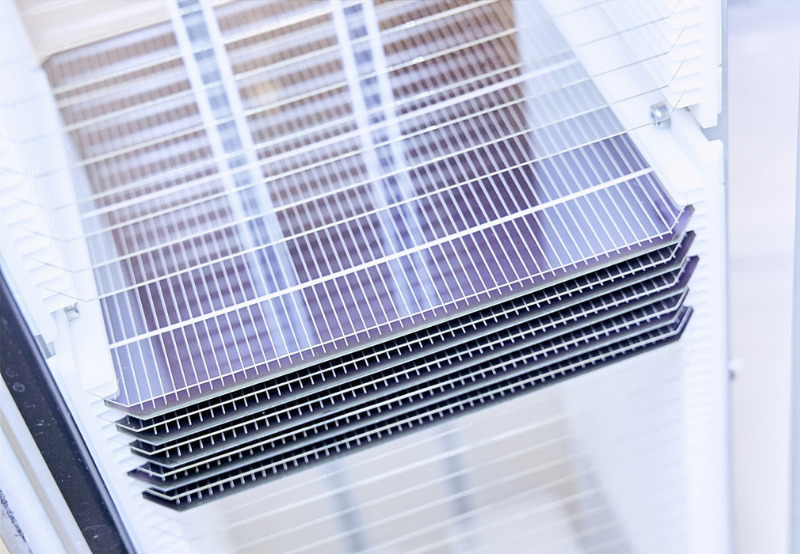 The researchers at Switzerland's École Polytechnique fédérale de Lausanne (EPFL) claimed to have developed dye-sensitized solar cells (DSCs) with a power conversion efficiency of 15.2% in direct sunlight and up ...
Solar Energy-focused deep tech startup Renkube has secured ₹24 million (~$300,000) in a seed round led by CIIE.CO, a startup incubator established by IIM Ahmedabad. JITO Angel Network and K4 ...
South Korean tech giant LG Electronics has announced that it would exit its global solar panel business, a decision backed by its board of directors, following a comprehensive review of ...
The Asia Europe Clean Energy (Solar) Advisory (AECEA), a China-based clean energy advisory company, estimates that China will add 50-55 GW capacity with an increase of 4-13% year-over-year (YoY) in ...
Here are some noteworthy cleantech announcements of the day from around the world: New Delhi Municipal Corporation has approved the procurement of 150 MW solar capacity from SJVN. The cost ...
Here are some noteworthy cleantech announcements of the day from around the world: EDF Renewables North America and Nucor Corporation have signed a 15-year virtual power purchase agreement (VPPA) for ...
Leading Edge Equipment Technologies, a U.S.-based silicon wafer manufacturer, announced that it secured $7.6 million through Series A financing led by Prime Impact Fund. Clean Energy Ventures and DSM Venturing ...
Here are some noteworthy cleantech announcements of the day from around the world: WAAREE Energies Limited, a Mumbai-based solar panel manufacturer, said it received an order worth $105 million to ...
Researchers at Oak Ridge National Laboratory (ORNL) claimed that they had developed a power electronic inverter platform that can easily connect distributed solar panels, electric vehicles (EV), and electric storage ...
Bharat Sanchar Nigam Limited (BSNL) has floated a tender to supply Giga Passive Optical Network (GPON) equipment, Energy Monitoring System (EMS), and solar power equipment with valve-regulated lead-acid (VRLA) batteries ...
To save the endangered coral reefs, the Zoological Survey of India (ZSI) has installed the country's first solar-powered biorocks in Mithapur located in the Gulf of Kutch in Gujarat. Speaking ...
Nearly a month after losing a case to India at the World Trade Organization (WTO) after it ruled against the country in a solar domestic content requirement trade case, the ...
Pennar Industries was the top supplier of solar mounting structures in India, both in cumulative terms and in 2018, according to Mercom's India 2019 Solar Market Leaderboard. SNS Corporation and ...