Israel-based manufacturer of solar inverters, power optimizers, and monitoring systems, SolarEdge posted revenue of $727.8 million in the second quarter (Q2), a quarter-over-quarter (QoQ) increase of 11% from $655.1 million ...
Here are some noteworthy cleantech announcements of the day from around the world: The Indian Energy Exchange (IEX) will resume the Renewable Energy Certificates (REC) trading from November 24, 2021 ...
Here are some noteworthy cleantech announcements of the day from around the world: Loanpal, an American point-of-sale technology platform for sustainable home solutions, has announced Goldman Sachs-sponsored Loanpal Solar Loan ...
Israeli robotic solar cleaning service provider, Airtouch Solar, has completed an initial public offering (IPO), raising $18 million at a company post-money valuation of $124 million, primarily from leading institutional ...
SolarEdge Technologies, an Israel-based solar inverter provider, announced that its revenue in the fourth quarter of the year ended December 31, 2020 (Q4 2020) was up 6% with $358.1 million ...
Israel's Electricity Authority has allocated 608.95 MW of solar projects to seven bidders in the country's second solar tender for a tariff of 0.1745 Israeli Shekel (~$0.054)/kWh. The tariff was ...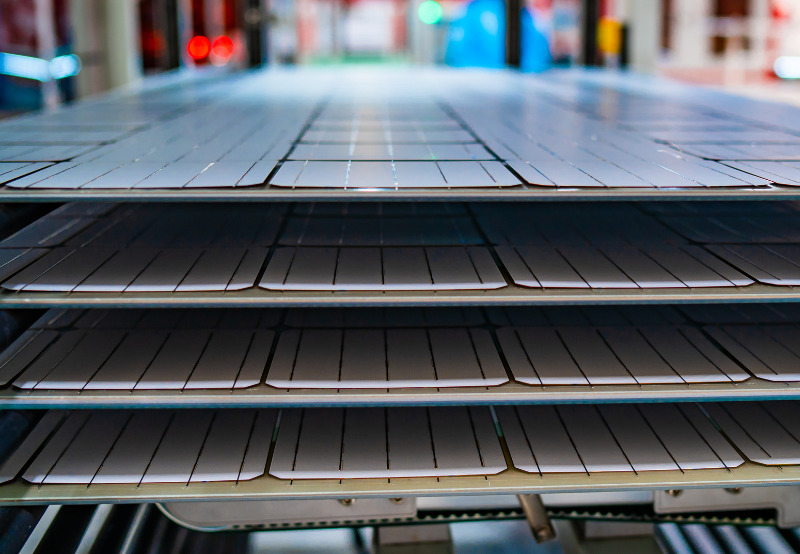 A team of researchers at the Hebrew University of Jerusalem have come up with a new method to produce recyclable perovskite used in solar cells, according to a paper published ...
Here are some noteworthy cleantech announcement of the day from around the world: Dollar Industries Limited has commissioned a 4 MW solar project at its manufacturing facility in Tirupur, Tamil ...
SolarEdge Technologies Incorporated (SolarEdge), an Israel-based solar solutions provider, registered a revenue of $431.2 million (~₹32.41 billion) in the quarter ending March 31, 2020, a 59% increase from $271.9 million ...
The International Finance Corporation (IFC), the financial wing of the World Bank Group, and Massader, a subsidiary of the Palestine Investment Fund (PIF), announced that they signed a loan agreement ...
The Indian Oil Corporation Limited (IOCL) has announced that it has partnered with Phinergy, an Israeli battery manufacturer, to produce metal-air batteries which could potentially be used in electric vehicles ...
The Government of Israel has issued a tender inviting interested bidders to participate in the pre-qualification process to develop approximately 300 MW of solar projects. The projects are to be ...
Israel's leading research university, Ben-Gurion University (BGU), has designed a miniaturized solar-power prototype that will help private commercial space missions. Designed by Professor Jeffrey Gordon and his U.S. colleagues, the ...
Israel will help develop a 50 MW solar photovoltaic project and contribute towards the improvement of the agricultural sector in the African nation of Angola. The Israeli ambassador to Angola, ...