Sterling and Wilson Solar, the solar engineering and construction arm of the Shapoorji Pallonji Group, has recorded a revenue of ₹14.38 billion (~$193.24 million) in the second quarter (Q2) of the financial year (FY) 2022, up from the ₹11.95 billion (~$161.12 million) in Q1. This represents a quarter-over-quarter (QoQ) growth of more than 20%. However, the profitability remains impacted due to the challenging environment across the entire solar industry value chain.
The company registered a net loss of ₹2.84 billion (~$38.16 million) in Q2 FY21, compared to a net loss of ₹760 million (~$10.21 million) in Q1 FY22. It reported a negative net working capital of ₹2.97 billion (~$39.91 million) as of September 30, 2021, compared to ₹5.71 billion (~$76.72 million) as of June 30, 2021.
The company stated that the gross margins in Q2 FY22 were impacted due to an unprecedented increase in prices of modules, commodities, freight, and increased execution costs due to the impact of Covid-19.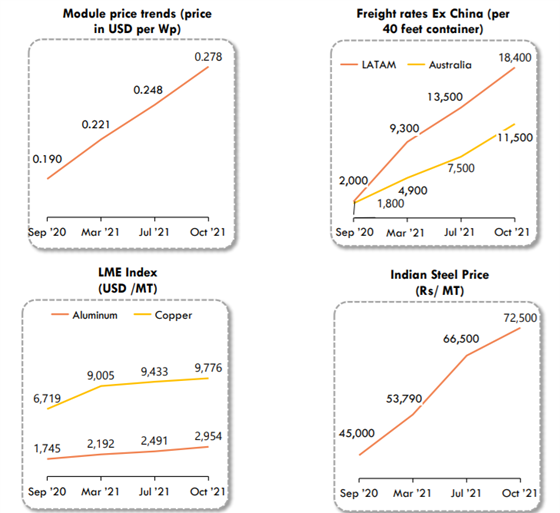 The company's gross debt increased to ₹6.74 billion (~$90.57 million) due to advance and performance bank guarantees encashed by three customers amounting to ₹4.04 billion (~$54.28 million).
The company's order book on November 13, 2021—before adjusting for revenue post-September 30, 2021— stands at ₹67.30 billion (~$904.44 million). The book order as of June 30, 2021, was ₹4.73 billion (~$63.55 million).
According to the investor presentation, the company has completed seven projects aggregating 38 MW in the U.S. Two large projects in the U.S. aggregating 400 MW are in progress and expected to be completed by Q1 FY23. The company also claims to have a target order booking for energy storage systems of 500 MWh with a value of $150 million.
In October this year, Reliance New Energy Solar Limited (RNESL), the green energy arm of Reliance Industries, signed an agreement with Shapoorji Pallonji to acquire a 40% stake in Sterling and Wilson Solar through a combination of primary investment, a secondary purchase, and an open offer.
"The solar industry continued to face headwinds over the last year due to an unprecedented increase in the prices of modules and commodities along with the freight cost. Though these factors have impacted the short-term outlook, the long-term outlook continues to remain robust due to global thrust on clean energy and significant Solar capacity additions planned by IPPs globally," said Amit Jain, Global CEO, Sterling and Wilson Solar.
The company said that the short-term outlook was challenging, with most order finalizations in H2 FY22 pushed to FY23. The company is also looking forward to significant opportunities in North American and European markets. It will also pursue development activities to secure more EPC business and increase market coverage in the U.S., Europe, and Australia.
The company has received its first order worth ₹15 billion (~$202 million) for its waste-to-energy business from a leading developer of energy assets in the United Kingdom and Europe. The facility will process 23.2 tons of non-recyclable solid municipal waste per hour, diverting over 185,600 tons of waste each year. Construction will start in Q3 FY 2022. The project is expected to be commissioned in over three years.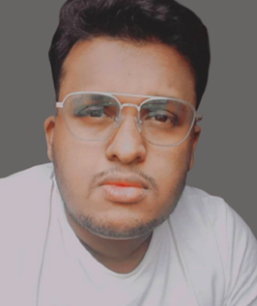 Arjun Joshi is a staff reporter at Mercom India. Before joining Mercom, he worked as a technical writer for enterprise resource software companies based in India and abroad. He holds a bachelor's degree in Journalism, Psychology, and Optional English from Garden City University, Bangalore. More articles from Arjun Joshi.