Israel-based SolarEdge Technologies, a manufacturer of power optimizers, solar inverters, and monitoring systems, reported revenues of $405.5 million in the first quarter of 2021 – up 13% from $358.1 million in the previous quarter. The revenue was down 6% from $431.2 million in the same quarter last year.
Revenues related to the sale of solar products amounted to $376.4 million, up 15% from $327.1 million in Q4 2020 and down 8% from $407.6 million in Q1 2020.
The company declared its financial results for the first quarter ended March 31, 2021, and said that it had shipped 1.69 GW of inverters. Of the total inverters shipped, 923 MW was in the residential segment and 768 MW in the commercial segment.
On the regional shipment, 573 MW have been shipped to North America, 721 MW to Europe, and 397 MW to the rest of the world.
Zvi Lando, CEO of SolarEdge, said, "We are particularly pleased with our operational performance this quarter, which will enable us to meet the continued increase in demand for our residential and commercial products worldwide. This quarter, we also began delivering full powertrain kits for the e-mobility sector in Europe in line with our growth strategy beyond solar."
The cash flow from operating activities was $24.1 million, down from $27.2 million in the previous quarter and down from $107.7 million in Q1 2020.
Meanwhile, the gross margin from the sale of solar products increased to 38.3% from 35.3% in Q4 2020 and 34.6% in Q1 of 2020.
The company expects revenues to be within the range of $445 million to $465 million in the second quarter ending June 30, 2021, with revenues from solar products to be within the range of $405 million to $420 million.
SolarEdge noted initial signs of recovery in commercial solar installations with a quarter-over-quarter increase in capacity addition and revenue across all regions, following three consecutive quarters of decline in shipments. The company witnessed continued growth in residential shipments in all geographies, including record residential revenues in the Netherlands and Australia. There were also record revenues in Australia, Italy, and France, the company noted.
The company's revenue in the fourth quarter of the year ending December 31, 2020, was up 6%, with $358.1 million compared to $338.1 million in the previous quarter. Its revenue during the full year 2020 was $1.46 billion, up from $1.42 billion in the previous year, a 3% increase.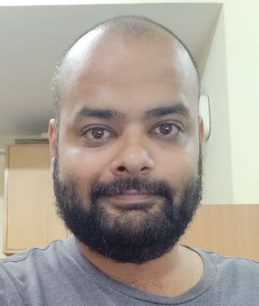 Rahul is a staff reporter at Mercom India. Before entering the world of renewables, Rahul was head of the Gujarat bureau for The Quint. He has also worked for DNA Ahmedabad and Ahmedabad Mirror. Hailing from a banking and finance background, Rahul has also worked for JP Morgan Chase and State Bank of India. More articles from Rahul Nair.