U.S. solar tracker systems provider FTC Solar is exploring breakbulk shipping methods and cost-cutting measures to return the business to profitability in Q4 2021. It recorded a revenue of $50.1 million in Q2 2021, a decline of 2% compared with Q2 2020.
Shipping and logistics costs were roughly $10 million higher than expected and a major obstacle to the company's performance.
FTC Solar CEO Tony Entyre said that the global logistics environment had continued to deteriorate, with freight costs increasing another 40% into July and spiking further into August. He also said that 15% or more of projects were delayed, which was consistent with market trends.
According to Entyre, much of the strain in logistics lay in containerized shipping. Keeping this in mind, FTC was exploring breakbulk shipping methods alongside a closer execution of contracts. This combination would allow the company to exercise greater control over logistics timeframes and costs.
Due to the surge in prices for container sea freight and the lack of container equipment, the suppliers are looking at economical alternatives. Breakingbulk shipping is said to be much cheaper than the current prices for containerized cargo. In Bulk shipping, commodities are loaded into specially designed ships filled with only that commodity. Whereas in breakbulk, goods are loaded individually and not in shipping containers.
However, logistics costs were expected to range from $12 million to $15 million in Q3. Operational expenditure was expected to rise from $8.3 million in Q2 to $8.7 million to $9.7 million in Q3, with a loss of between $14.7 million and $19.7 million during the quarter.
The company expects to see sequential revenue growth for the remainder of the year. The third quarter should see improved revenue; however, a continued upsurge of logistics costs could delay recovery in profitability until the fourth quarter. In the fourth quarter, the company expects to see significant sequential revenue growth and a transition toward profitability, driven by the timing of deliveries on contracted projects, cost-saving initiatives, and the implementation of alternative shipping methods.
FTC expects full-year revenues to be around $310 million, a 65% year-on-year increase.
Shipping rates have risen worldwide since the outbreak of the Covid-19 pandemic in late 2019 and adversely affected most industry sectors. Indian solar developers and engineering, procurement, and construction service providers had been hit hard by the increase in freight charges and the shortage of raw materials resulting in higher project costs and scrambled timelines.
Earlier, Mercom had also reported how Indian solar developers face challenges while importing modules, especially from China. Solar companies had reported that shipping/freight charges had shot up substantially in the range of 500%-800% in the last quarter, raising the cost of new installations.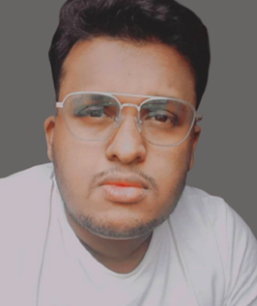 Arjun Joshi is a staff reporter at Mercom India. Before joining Mercom, he worked as a technical writer for enterprise resource software companies based in India and abroad. He holds a bachelor's degree in Journalism, Psychology, and Optional English from Garden City University, Bangalore. More articles from Arjun Joshi.