Solar Energy Corporation of India (SECI) has invited bids for the design, engineering, supply, construction, erection, testing, and commissioning of a 22 MW overburden (OB) dump-based solar project at the Ramagundam site of the state-owned Singareni Collieries Company (SCCL), Telangana.
The successful bidder will also have to take care of the operation and maintenance activities of the project for ten years.
The last date to submit the bids is June 15, 2022. Bids will be opened on the same day.
Bidders will have to submit ₹36.6 million (~$472,140) as an earnest money deposit.
During mining, the overlying soil is removed, and the crushed rock is piled in the form of overburden dumps. The heaped dumps occupy large tracts of land and lose their fertility as soil quality is degraded. Such unusable land tracts are now considered for solar projects.
SECI has specified that the solar cells and modules must be made in India, preferably by manufacturers listed in the Approved List of Models and Manufacturers (ALMM) published by the Ministry of New and Renewable Energy.
In the case of crystalline silicon technology, all steps involved in the manufacture of solar cells and modules, starting from wafers until the final assembly of solar cells into modules, should be performed by manufacturers in India.
Solar modules and inverters will be procured from 'Class-I local suppliers' only. A 'Class-I local supplier' is s supplier whose goods, services, or works offered for procurement have local content equal to or greater than 50%.
The bidder should have experience as an engineering, procurement, and construction (EPC) contractor or developer for the execution of ground-mounted solar projects on a turnkey basis, including the design, supply, installation, and commissioning of solar projects of cumulative capacity not less than 11 MW in the last seven financial years. However, such projects must have been in operation for at least six months before the last date of bid submission.
The bidder should have experience as an EPC contractor or developer for at least two grid-connected solar projects with an individual capacity of 3 MW or above in the last seven years. Such a project must have been in operation for at least six months before the last date of bid submission.
The minimum average annual turnover of the bidder should be at least ₹731.3 million (~$9.43 million) during the last three financial years. Also, the net worth of the bidder for the last financial year should be positive.
The bidder should have a minimum working capital of ₹457 million (~$5.89 million). If the bidder's working capital is inadequate, the bidder should supplement this with a letter from the bank having a net worth not less than ₹5 billion (~$64.5 million). The bidder should also confirm the availability of the line of credit for more than or equal to ₹457 million (~$5.89 million) to meet the working capital requirement.
If the contractor fails to complete the project on time, 0.5% per week of the contract price will be levied as liquidated damages, subject to the maximum of 5% of the contract price.
Recently, SCCL issued a tender to appoint a consultancy to prepare preliminary survey reports on policy and infrastructure for developing ground-mounted solar projects in Rajasthan, Gujarat, and Karnataka.
Earlier, SCCL had invited bids from consultancy firms to carry out a feasibility study and prepare a detailed project report to develop solar power projects.
Subscribe to Mercom's India Solar Tender Tracker to stay on top of tender activity in real-time.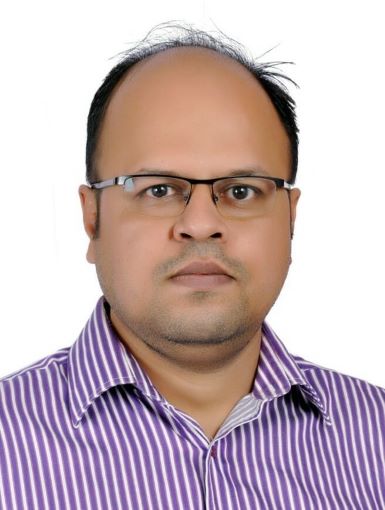 Rakesh Ranjan is a staff reporter at Mercom India. Prior to joining Mercom, he worked in many roles as a business correspondent, assistant editor, senior content writer, and sub-editor with bcfocus.com, CIOReview/Silicon India, Verbinden Communication, and Bangalore Bias. Rakesh holds a Bachelor's degree in English from Indira Gandhi National Open University (IGNOU). More articles from Rakesh Ranjan.