The California-based battery technology company, Romeo Power, announced that it has completed its 'business combination' with RMG Acquisition, becoming a public entity in the process.
RMG Acquisition is a special purpose acquisition company (SPAC).
According to the announcement, the merger is worth $900 million (~₹65.97 billion). Romeo Power raised approximately $394 million (~₹28.8 billion) in equity funding.
The decision was arrived at a special meeting held by the stockholders of RMG on December 28, 2020. Romeo Power's shares of common stock will trade on the New York Stock Exchange under the ticker symbol 'RMO.'
The additional funds are expected to help Romeo Power carry on its growth and R&D investments.
Speaking on this development, Lionel Sherwood Junior, CEO of Romeo Power, said, "We are very excited about completing our merger with RMG. At this inflection point, where regulation is driving electrification across the commercial vehicle industry, and adjacent sectors, Romeo Power's energy technology is ready to meet the demand."
With over $545 million (~₹39.9 billion) in contracted revenues, Romeo Power is delivering electrification solutions to medium and heavy-duty commercial vehicles. The company is into the manufacturing of battery management systems, modules, and lithium-ion battery packs.
Robert Mancini, CEO of RMG, said, "Today marks a big milestone for Romeo Power and RMG. We spent significant time and evaluated hundreds of companies before selecting Romeo Power for this transaction. Romeo Power's innovative technology and strong partnerships solidify its position as a market leader, and we look forward to working with them."
Recently, artificial intelligence-driven clean energy storage systems provider – Stem Incorporated – and publicly-traded special purpose acquisition company (SPAC) – Star Peak Energy Transition Corp – declared that they had agreed to a reverse merger that would result in Stem becoming a public company.
Last month, EoS Energy Storage, a United States-based zinc-battery storage system manufacturer, had gone public on the Nasdaq Capital Market in a rare battery energy storage listing. The company announced that it had completed the business combination with a special-purpose acquisition company (SPAC), B.Riley Principal Merger Corporation II (BMRG), with a market capitalization of $500 million (~₹36.6 billion).
The global venture capital funding for battery storage companies in Q3 2020 was up 78%, with $661 million (~₹$8.45 billion) in seven deals compared to $372 million (~₹27.2 billion) in eight deals in Q2 2020. In 9M 2020, funding was 25% lower with $1.2 billion (~₹87.9 billion) in 21 deals compared to $1.6 billion (~₹117.2 billion) in 25 deals in 9M 2019, according to Mercom's 9M and Q3 Funding and M&A Report for Storage, Grid& Efficiency.
The venture capital funding in Q3 2020 was spread across five categories: lithium-based batteries, sodium-based batteries, metal-hydrogen batteries, energy storage systems, and thermal energy storage.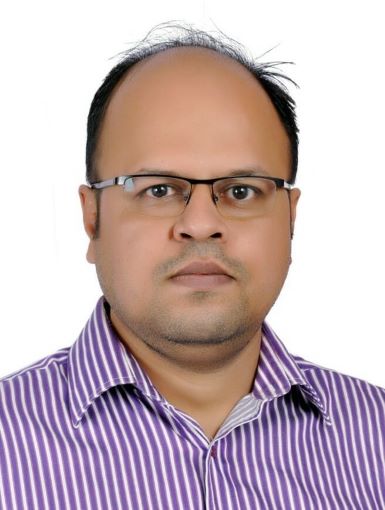 Rakesh Ranjan is a staff reporter at Mercom India. Prior to joining Mercom, he worked in many roles as a business correspondent, assistant editor, senior content writer, and sub-editor with bcfocus.com, CIOReview/Silicon India, Verbinden Communication, and Bangalore Bias. Rakesh holds a Bachelor's degree in English from Indira Gandhi National Open University (IGNOU). More articles from Rakesh Ranjan.