Artificial intelligence (AI)-driven clean energy storage systems provider – Stem Incorporated – and publicly-traded special purpose acquisition company (SPAC) – Star Peak Energy Transition Corp – declared that they have agreed to a reverse merger that will result in Stem becoming a public company.
The transaction will provide $608 million of gross proceeds to the company, comprising of Star Peak's $383 million of cash held in trust, assuming no redemptions are undertaken. It also includes a $225 million fully committed common stock at $10 per share anchored by existing and new investors, including funds and accounts managed by BlackRock, Van Eck Associates Corporation, Adage Capital Management, L.P., Electron Capital Partners, and Senator Investment Group.
On closing the transaction, the merged company will be named Stem and remain listed on the New York Stock Exchange (NYSE) under the new ticker symbol "STEM." The merged company will be led by John Carrington, Chief Executive Officer (CEO) of Stem.
Post-merger, the combined company's equity value is estimated at $1.35 billion.
The Board of Directors from both Stem and Star Peak have unanimously approved the transaction. The transaction will require the approval of both Stem and Star Peak's stockholders, and the transaction is expected to close in the first quarter of 2021. All Stem shareholders will roll 100% of their equity holdings into the new public company.
Founded in 2009, Stem generates revenue by providing customers with integrated energy storage systems, long-term recurring software services, and energy market participation through its proprietary software platform – Athena™ – enabling AI-automated system operations.
John Carrington,  commented, "This transaction is transformative for us, and we expect it to accelerate our growth significantly. Stem is a market leader, and our Athena™ software platform is proven in the U.S., Japan, and Canadian markets, and this merger will enable expansion to several additional global markets. We are excited to partner with the Star Peak team and share a collective vision."
Stem says it has more than 600 MWh of energy storage capacity commissioned since 2014. Over 900 systems operating or contracted with Stem's proprietary Athena™ software platform in more than 200 cities and representing approximately 1 GWh of storage capacity. The company has a 75% market share in the California commercial and industrial storage market.
In 9M 2020, corporate funding for Battery Storage companies totaled $3.5 billion in 35 deals, 62% higher compared to $2.2 billion in 32 deals in 9M 2019. Corporate funding in Q3 2020 came to $2.8 billion in 16 deals, compared to $472 million in 10 deals in Q2 2020, according to Mercom's 9M and Q3 Funding and M&A Report For Storage, Grid & Efficiency.
Image credit: Stem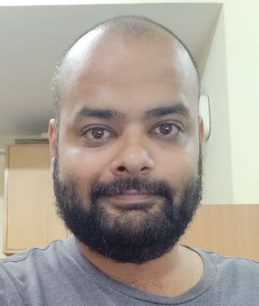 Rahul is a staff reporter at Mercom India. Before entering the world of renewables, Rahul was head of the Gujarat bureau for The Quint. He has also worked for DNA Ahmedabad and Ahmedabad Mirror. Hailing from a banking and finance background, Rahul has also worked for JP Morgan Chase and State Bank of India. More articles from Rahul Nair.