India's open access solar market has provided an effective alternative for investors and developers reluctant to participate in aggressive large-scale auctions and small-size rooftop solar projects.
In the first half of 2021, India added 628 MW of open access solar capacity, a 12-fold (1,230%) growth compared to 47 MW installed in 1H 2020.
Commercial and industrial (C&I) establishments across the board are sourcing solar through open access to meet their commitment to sourcing renewables and mitigating climate change.
Mercom is hosting a virtual conference, 'Mercom India Solar Forum 2021' on October 21. The virtual event will address the ground realities and market outlook amid the rapidly changing solar space.
The event has a special session – 'Open Access Solar – an Ideal Solution to Reduce Carbon Footprint and Operating Costs for C&I Entities.' The experts in the session will discuss the future demand, policy support, and the enabling environment needed to make open access favorable to all.
The virtual event is free to attend. To register, you can click here.
The panelists include Naveen Vunnam, CEO, Ilios Power; Johnny N Christo, Regional Manager – Energy & Utilities GSC, Intel; Sarathi Ghosh Divisional Manager, Center of Excellence – RE ITC Limited; Sindhu Sharma, Lead – Energy Management, Nxtra by Airtel.
Bharti Airtel has been at the forefront of greening its data centers. Nxtra by Airtel currently operates ten large and 120 edge data centers across India. During FY 2022, it aims to meet over 50% of its power requirements through renewable energy sources and contribute to Airtel's commitment to reducing its carbon footprint.
ITC aims to meet 100% of its entire energy needs from renewable sources by 2030. It meets over 40% of its electricity needs through renewable energy sources like solar, wind, and biomass.
Register for the virtual conference now to hear what the consumers and developers have to say about this growing market.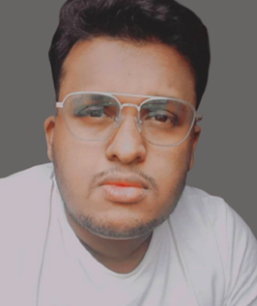 Arjun Joshi is a staff reporter at Mercom India. Before joining Mercom, he worked as a technical writer for enterprise resource software companies based in India and abroad. He holds a bachelor's degree in Journalism, Psychology, and Optional English from Garden City University, Bangalore. More articles from Arjun Joshi.